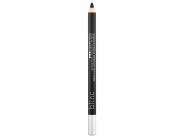 Reviews For
blinc Eyeliner Pencil
$22.00
Fantastic Eyeliner Pencil
I purchased the blinc eyeliner pencil in white and it's perfect for using in the waterline. This formula does not budge and is great for brightening the eyes. It's not a heavy, cakey, stark white but rather a more subtle white which is exactly what I needed to help my eyes look brighter and more rested. LovelySkin Customer
Verified Purchase
A little disappointing
Loving Blinc mascara, I was excited to try the Eyeliner Pencil. Application to the water line of my lids was smooth and it did last all day, but when I applied it close to my lash line on the top of my lashes, it didn't glide on as smoothly and tended to break up and even flake a bit. I'll use it, but probably not purchase again. Blinc Eyeliner Pencil
I bought this because I love the other Blinc products I have tried. It is waterproof like some of Blinc's other products, however it does not wash off easily like other Blinc products. LovelySkin Customer
Verified Purchase
Blinc is the best eyeliner
Love blinc! Apply it to a clean dry eyelid, and it lasts all day or all night with no fade. Use it on your waterline (that is dry) and that lasts. Great product! LovelySkin Customer
Verified Purchase
Dry
I returned this pencil. I like their liquid eyeliner but sometimes, I don't feel like I'm that adept at putting it on. So I tried the pencil. It seemed pretty dry, and it's one that you have to sharpen yourself. I never have much luck at that, so I returned it. I'll buy the liquid again, though. Stays on really well! LovelySkin Customer
Verified Purchase
So disappointed
Thought it was going to be a great Blinc product but so disappointed! Nothing like any other Blinc product! LovelySkin Customer
Verified Purchase
Not what I expected...
I was very disappointed in this eyeliner. I was hoping that it would truly be smudge-proof, however it was not. I would say within an hour, it was smeared under my eyes. I ended up returning it. LovelySkin Customer
Verified Purchase LovelySkin Customer
Verified Purchase
good but not ''life proof''!
I use pencil on my waterline and this stayed on for a while but did end up smudging. At least it was under my eyes evenly and kind of looked like I did it on purpose! No irritation at all and color is very black. Product is a bit too soft for my liking. LovelySkin Customer
Verified Purchase
great dark purple color
Really love the darkness of the purple. It went on so easily the first time and require no extra layer and never smudged into upper area of my eyelid, something every other soft liner has always done. Also love that it looks like a smooth line right away and not a crusty wrinkly looking line that you have to smudge/blend in like with other soft eyeliners i have tried.. overall i am very happy with liner and will never buy another brand from now on. liner is soft and enclosed in a thick casing, so you will need a good liner sharpener and more than likely liner will require a few minutes in the freezer before sharpening. You can tell when you first receive this, that it is a quality product. it comes in its own tin cylinder with a screw on cap and liner inside is sealed. love the blinc tins, makes me feel it will keep my liners and mascaras fresh for much longer! pricey without a discount but, liner is worth it. LovelySkin Customer
Verified Purchase
Glides on easily - stays put!
Be sure to get a good eye make up remover w/ this liner as it stays in place all day, love it! LovelySkin Customer
LovelySkin Employee
Nice pencil
Applies easy and smooth. Love it! LovelySkin Customer
Verified Purchase
A good eyeliner, but nothing innovative or spectacular.
I like this as well as any other eyeliner pencil I have tried. I guess I was expecting something new and different since the Blinc mascara is so unique. In that regard, it left me a little disappointed. LovelySkin Customer
Verified Purchase
Great color, no smearing
This is the best eyeliner pencil Ive found. I have the purple and blue, and the colors are clear and vivid and do not smudge all day. In fact, if you want to smudge it with a brush, you need to do it right away before it sets. Most pencils dont deposit enough color for me, but these provide the color of a liquid with the ease and convenience of a pencil. LovelySkin Customer
Verified Purchase