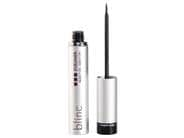 Reviews For
blinc Eyeliner
$26.00
Truly Waterproof
I wear this at the pool. I can swim/dive with this eyeliner on without experiencing any running, smudging, or washing off. Does not irritate my eyes. I deducted a star from the rating due to the application process. This eyeliner dries in one minute so you have to work fast. Does not go on smoothly if your skin is dry and/or flaky. Lastly, the eyeliner brush is kind of soft and flimsy, so I use a stiffer brush for better control. Will repurchase when I run out.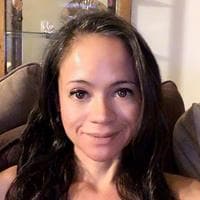 AgingGracefully
Verified Purchase
Liquid Eyeliner
I normally don't wear liquid eyeliner but thought I would give it a try. This eyeliner makes your eyes brighter causing them to stand out more, a good buy. LovelySkin Customer
Verified Purchase
Great product but has some limitations
I love that this product stays put on my oily eyelids and is completely waterproof, BUT only when used as directed! This product must be used before any other eye products are used with the exception of mascara or it will rub off. You also have less than 1 minute working time per eye. Once it starts to dry it will rub off if any additional product is applied. Start with a small line like the directions state so if you make a mistake you can just make the line a bit larger. The only issues that keep me from giving it 5 stars are that its difficult to apply around my naturally long eyelashes. On my top lid it clumps in my eyelashes and make my mascara clump. Ive learned I need to put my mascara on first then brush out any liner that gets on my lashes before it dries. I actually cannot apply it to my lower lid as my eyelashes completely prevent its even application there. But it looks amazing on my top lid and that works fine with how I apply my makeup. glamgal74
Verified Purchase
Mostly satisfied
It stays on all day, but sometimes edges get smeared. LovelySkin Customer
Verified Purchase