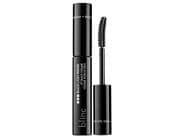 Reviews For
blinc Lash Primer - Black
$26.00
Really dislike this product!
I LOVE all Blinc products EXCEPT for the Blinc lash primer in black! It leaves smears under the eye in the morning! I will only use white lash primer in the future! Blinc mascara, on the other hand stays on, no smears and black under eyes and stays on till you wipe it off in the shower! I LOVE it and won't use any other mascara! LovelySkin Customer
Verified Purchase
Love it
I really like this primer. It is more the constancy of mascara than the other blinc primer. Its not gooey or gel like like the white one. You can use this alone if you want to. It separates and thickenes the lashes beautifully. This was my second purchase! LovelySkin Customer
Verified Purchase
Great Primer
I was never a fan of eyelash primer because you had to layer on the mascara quite thickly to hide the whiteness of the primer. This primer solves that problem. In addition, if you are a black mascara user and are in a hurry, you can just use the primer and skip the mascara and it looks great! LovelySkin Customer
Verified Purchase
Ok lash primer
I love Blinc mascara and have bought their regular lash primer before and liked it so I thought Id try the black one this time instead. It makes sense to use a black primer instead of a white one when you use black mascara, but I thought this primer was more watery than the original one and doesnt seem to plump up my lashes, which is why I buy primer in the first place, like the original did. Next time I will buy the original Blinc primer again, and that way I can use it for my black and colored mascaras. LovelySkin Customer
Verified Purchase
disappointment
I have been using blinc mascara and blinc white primer for several years and love the combination. Together they give me a nice look that last, with no raccoon eyes or flaking. They come off easily with warm soap and water. I was hoping for the same thing from the black primer. I know the primer formulas are different, but I was really disappointed when after about 45 minutes I had raccoon eyes. The only thing I had done differently was to use the blinc black primer. I also found it did not come off as easily as the white primer. The black did go on nicely and did give my lashes a nice look, too bad it didnt stay in place. I will be staying with the white primer/ black mascara combination and hope they come out with a better black primer. LovelySkin Customer
Verified Purchase