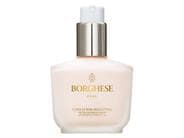 Reviews For
Borghese Cura Di Vita Protettivo Protective Moisturizer SPF 15
The Best Moisturizer
I have been using Borghese Cura Di Vita for 24 years. I know the date because I bought the first one when I was in Italy with my family in 1996. I have used it ever since. It is a wonderful moisturizer and has SPF 15. Use it every morning. Not at all oily. Need to use only a small amount. You will not be disappointed. LovelySkin Customer
Verified Purchase
Borghese is wonderful
Have used Borghese makeup & moisturizer. Makes skin look refreshed. Also soothes the feeling of skin. I use the skin products to hydrate when skin feels dry. Have used for twenty years. Has been difficult to find in the past. LovelySkin Customer
Verified Purchase
I have used this for years!
I started using this in my 20s, when I sold cosmetics at a Department Store. It has been difficult to find in the last few years, but thankfully, I found LovelySkin. I have tried countless other moisturizers, and my skin does not care for them as much as this! LovelySkin Customer
Verified Purchase
LOVE IT
I cannot live without this product. Have been using it for 20 years. Everyone including my dermatologist compliments me on my skin and I always tell them it is due to this moisturizer. My skin breaks out if I use any other moisturizer or cream. It leaves your skin with a dewy finish. LovelySkin Customer
Verified Purchase
PRODUCT FORMULA HAS CHANGED - DISAPPOINTED
Ive been using Borhese Cura Da Vita moisturizer for years and I used to LOVE it. However, the product is now a thicker consistency, so the resultant look and feel are just not the same I called Borghese to inquire and I was informed that the FDA required a formulation change regarding the SPF....which would explain the thicker consistency. Although this should be a "good thing" due to added protection from sun (although it is still only SPF 15 by increasing the amount of SPF in the formula, it is now thicker and does not apply as smoothly it is more sticky now, and it doesnt glide on. Definitely not the same product that Ive been using for years, but it is still okay. I am not sure whether or not I will purchase this product again. LovelySkin Customer
Verified Purchase