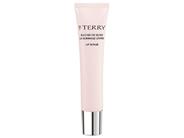 Reviews For
BY TERRY Baume de Rose Lip Scrub
Help for dry lips is on the way!
This products offers a nice, gentle exfoliation for dry, flaky lips. Interestingly enough, the instructions just say to put on the lips, not to wipe off. But, it is a grainy exfoliant, so I do recommend putting on the lips, letting rest a bit, rubbing in and then wiping off the excess. It has a nice fragrance and leaves a bit of a rosy aftertaste on the lips. MattieMae29
Verified Purchase
Gentle and Juicy
This By Terry lip scrub is less a scrub and more a luscious treatment. The tiny granules are sparingly suspended in the intensely hydrating substance that is somewhere between a dense oil and a gel. Whatever magic has gone into this, once again By Terry lives up to their reputation as providers of high quality, effective beauty products.