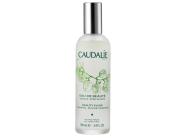 Reviews For
Caudalie Beauty Elixir
$49.00
Refreshing
This mist is absolutely lovely. I'm addicted to spraying it on my face - especially in the summer! It's so refreshing and seems to be tightening my pores. Even got my boyfriend using it :) LovelySkin Customer
Verified Purchase
Refreshing
I love to spritz this on my face when I need to refresh. I look forward to using it more as summer approaches. Operagirljen
Verified Purchase
Refreshing Elixer
I have used this product for two years and love it! It sets up your face for further products after toning and sets your makeup as a final step. StrawBld
Verified Purchase
Invigorating and wakes your skin up!
A friend gave me a bottle of this to try and I have been using it ever since! I keep several on hand so that I never am without. I have a regular size bottle I keep at home and several travel size ones for at work and in the car. It feels so good to spray this mist on my face. It feels invigorating and a nice pick-me-up during the afternoon at work. I have shared it with my coworkers who have also purchased it. Definite must-have if you live in a dry climate or harsh drying winters. LovelySkin Customer
Verified Purchase
Very refreshing!
I am using this product on clean skin as well as over my makeup. It's very refreshing! In love!
I was hesitant to buy this mist spray in the beginning because of its price; however, I must tell you that it works! I use it after I wash my face before I apply other products (serum, etc.). I even use it at work in the middle of the day just to refresh my skin. almaguerx
Verified Purchase
Lovely Fragrance!
I love the fresh smell, and the way it feels on my face. favorite spray
Refreshing and great feeling on your face. LovelySkin Customer
Verified Purchase
Smells good
I love this spray to set my makeup and as a refresher throughout the day. Many reviews say they don't like the scent but I love it and find it very natural. I've repurchased this for myself and also as a gift for a friend. LovelySkin Customer
Verified Purchase
Awesome
I've been buying this spray for over a year now and it is by far the best make up setting spray ever! I spray it before foundation, after foundation, and after my powder. It makes everything look amazing and takes away any powdery or cakey look. Makes it look smooth and flawless. Would recommend. CourtneyGraham
Verified Purchase
Amazing
Obsessed. I use this after I apply makeup. I also just use to spritz and freshen my face. It smells so good and feels so clean! LovelySkin Customer
Verified Purchase
Refreshing
Refreshing spritz. Doesn't matte my oily face. I suppose it sets my makeup but don't notice much difference. LovelySkin Customer
Verified Purchase
Perfection
I have tried every spray on the market and I always always come back to this one! It is so refreshing and beautiful. Amazing skin refresher
This elixir spray refreshes and seals your skins pores like none other...totally natural and anti-aging, you can feel and see its effects immediately! LovelySkin Customer
Verified Purchase
Great moisture on the go!
This facial spray is so cool and refreshing. It's great for a boost of moisture throughout the day, and it gives skin a healthy glow.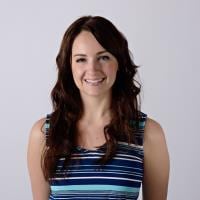 stepha
LovelySkin Employee
Rarified
The marketing on this product is so spot on one really feels privileged in using it. Whether it works or not, who knows? Ive been using it several times a week just for a few weeks (four stars), but as with most of my "regimens", it is coupled with many different products from many different brands. Still, I like it. Mazzuchelli
Verified Purchase