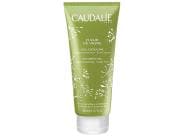 Reviews For
Caudalie Fleur de Vigne Shower Gel
$12.00
Smells Great
This is a nice body wash. It smells wonderful and lathers very well. It cleanses without being too drying. I do wish it was a bit more moisturizing. LovelySkin Customer
Verified Purchase
Elegant and clean
I absolutely adore this Caudalie body wash. It's an extremely good value considering the quality. It is crisp, clean, and classy. I'd also say that it's gender-neutral. LovelySkin Customer
Verified Purchase
gentle
Pleasant smelling and very. subtle. Wish it foamed more but is definitely gentle on the skin. Good skin feel, scent is a bit odd
The product cleans well, and the scent is a bit odd and weak. I am glad I tried this product, but I probably will move on to try something else. Operagirljen
Verified Purchase
Fleur de vigne shower gel
A wonderful smelling gentle cleansing shower gel. I look forward to using it when I shower. High quality and no harsh ingredients!!! An amazing Caudalie product. So Clean and Refreshing
This shower gel has a very clean scent and feels very refreshing while in the shower. Great value Love it!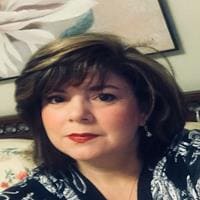 Makes getting up in the morning more pleasureable
I am not a morning person, but the prospect of enjoying a shower with this product makes it more a bit more delightful. The gel itself is mild, beautifully scented and lathers lightly but sufficiently on a shower puff. I have reordered multiple times, and sometimes layer this with the matching Caudalie fragrance spray. No problem if you''d prefer using a different perfume, however, as the scent is unobtrusive enough that it will not clash. LovelySkin Customer
Verified Purchase
Shower gel Fleur de ligne
This is a shower gel I'll reserve for the summer. Just the right amount of fragrance
I love this shower gel. A little goes a long way, and it has a lovely scent that is lightweight, not overpowering. LovelySkin Customer
LovelySkin Employee
For skin and scent Caudalie fleur de vignes shower gel is a winner
I have used this product for four years since finding it in a Paris drugstore when looking for travel sizes. Like most French beauty products, it contains no harmful chemicals. LovelySkin Customer
Verified Purchase
Great shower gel!
This shower gel lathers nicely. Its great for daily use and the smell is very luxurious. Doesnt dry out my sensitive skin and its free of parabens! LovelySkin Customer
Verified Purchase