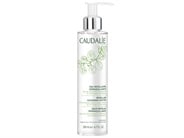 Reviews For
Caudalie Micellar Cleansing Water
$14.00
Awesome price
I has ordered this micellar water. Price is awesome. LovelySkin also gave me a 5$ gift card for my birthday. Thank you LovelySkin team. You and your products are marvelous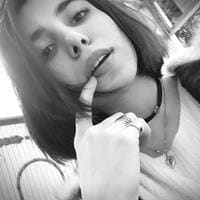 MujganMammadova
Verified Purchase
Great Cleanser
I have sensitive, oily skin. I hate washing my face at night. I tried several micellar cleansers but this is the only one that works for me. It cleanses without drying. It doesn't break me out, and I like the way it smells, too. LovelySkin Customer
Verified Purchase
Clean & Refreshing
Odorless and super effective- I am amazed to see how much dirt this micellar water removes after I already cleansed with my face wash. What is particularly nice is that it's a resveratrol treatment as well as an extra cleanser. Excellent preparation for serum and moisturizer. I highly recommend this product and I will repurchase. BonnieG
Verified Purchase
Great cleansing product
I have used this product for 5 years. Great to use in between cleansing with water. Leaves skin moist and firm. You do need to remove makeup first. Refreshing
Very refreshing water. Good to clean your face and eyes. Smells good! Just what I needed
I needed something to take off the last remnants of make-up after cleansing. This works very well. Just a quick swipe removes the residue. I especially like that is comes in a pump container so you just use what you need. Is a good product
It says it removes makeup but I find it hard to dissolve water proof mascara. Other than that I use it after my cleanser to get rig of residue the cleanser didn't get. LovelySkin Customer
Verified Purchase
Makes life so easy especially when traveling!!
I love Caudalie products and was eager to try this out! There are nights when I do not feel like the whole soap, water, etc routine. This stuff is amazing, and it's crazy to see how much comes off onto the cotton pad!!! I use textured cotton pads with this so I know that my face is getting clean. I even do it twice just to see if it can be possible to cleanse with this and no rinsing, but it does what it says. Caudalie products never disappoint! You will love this. LovelySkin Customer
Verified Purchase
Good cleanser
Non greasy and easy to wipe off make up for daily use. Use it everyday after work. After that, I also clean my skin with foam cleanser. Highly Recommend
I bought this specifically to remove eye makeup (mascara). It is better than any other eye makeup remover I have ever tried. It comes off so easily and isn't oily or drying. I love it! LovelySkin Customer
Verified Purchase
Works like magic
Caudalie Micellar Cleansing Water removes all make up with very little effort. I've use this product for years and absolutely love it—would not use any other product on my face to remove makeup. Even works for heavy duty eye makeup and mascara. Leaves my skin feeling soft and refreshed with no residue or film. I highly recommend it for all skin types. It is magical! LovelySkin Customer
Verified Purchase
Good Choice
I've tried a number of the micellar cleaning products from other brands and found Caudelie's Micellar Cleansing Water one of the best. It not only cleanses the skin but it removes all of my mascara as well. One product that does both jobs! Gentle and effective
I have tried several micellar waters, and this is hands down the most gentle and effective. It never strips my skin while managing to completely cleanse and refresh. Definitely recommend. KristinHT
Verified Purchase
Completely removes makeup!
Completely removes makeup and it does not sting my eyes. Eye makeup, in particular, eyeliner, is often difficult for me to remove completely but this product makes it possible. Gentle and it has a very soft and fresh scent. LovelySkin Customer
Verified Purchase
Lovely product...
I enjoy using this. Effective at Cleansing skin gently. Doesn't irritate my sensitive skin or strip it. Hydrating formula. Highly recommend. LovelySkin Customer
Verified Purchase
Nice Makeup Remover
Caudalie products are always good. This makeup remover is no exception. Leaves skin moist and clean. Caudalie Micellar Cleansing Water
This is my second bottle of the Caudalie Micellar Cleansing Water, it's perfect in the morning to cleanse and tone after nighttime Moisturizer. LovelySkin Customer
Verified Purchase
The BEST Makeup Remover There Is!
I have used this product for years. It completely removes all traces of makeup including eye makeup. It leaves nothing on your skin except a moist feel. There is no oily feeling at all. I love that because I wear contact lenses. I have not ever found a product that I like better than this for makeup removal. LovelySkin Customer
Verified Purchase
My favorite cleansing water
The cleansing water leaves my face feeling very clean, and does a great job removing my eye makeup. I have tried others that don't remove mascara very well and leave an oily residue on the skin, this one does not. The smell is wonderful like a spa in a bottle. LovelySkin Customer
Verified Purchase
not happy
I love Caudille foaming cleanser its all I use. I bought the Caudalie Make-up Remover Cleansing Water accidentally thinking that is what I ordered. When I got it I was disappointed but thought oh well I will give it a try. Not worth the money. SUPER disappointed! LovelySkin Customer
Verified Purchase
Convenient cleanser
I purchased this because Im trying to be better at using sunscreen on my neck and chest, but need a way to easily clean this area without having to rinse. This product is gentle, non-drying, and cleans the skin effectively. I havent used other similar micellar cleansers for comparison, but am satisfied with this one. LovelySkin Customer
Verified Purchase
My New Favorite
Works very hard to remove all eye makeup but is very gentle on the eyes. I had Lasix surgery and have had a hard time with many eye makeup removers stinging my eyes. Not this one. And it smells amazing. LovelySkin Customer
Verified Purchase