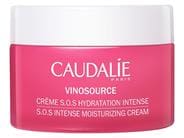 Reviews For
Caudalie Vinosource S.O.S Intense Moisturizing Cream
$42.00
Velvety
Definitely a rich moisturizer! Thick, but goes on the well and feels velvety on the skin. Has a nice smell, but it's not too strong which is a plus. Thicker than what I would usually use, but very nice for the winter when my skin is drier. Doesn't look greasy on, but it can feel a tad greasy on your fingers if you touch your skin (doesn't bother me though). LovelySkin Customer
Verified Purchase
Great everyday cream
It's very creamy but soaks right in - I use it with very mature, dry skin but my younger daughter loves it as well. The fragrance is very pleasant. LovelySkin Customer
Verified Purchase
Great Product
I've been using this product for last 6 months and I'm happy to finally find the moisturizing cream that works well for my sensitive skin. After I started using this cream I feel my face skin properly moisturized, brightened and deeply hydrated. LovelySkin Customer
Verified Purchase
Perfect for fall / winter
This rich, creamy skin treat is perfect for my forty something year old skin this fall and winter. And it smells amazing. I plan to purchase this again. Exceptional Rescue Moisturizer
Living in a mountainous dry climate, I usually slather moisturizer three times a day. Vinosource is thick, rich and I wear it under sunscreen daily and apply again as a night cream. As a 50 year old woman, there are a multitude of products to help dry, aging skin and so far this is the absolute best I have found. The added bonus is that it's quite reasonable. Tellubride
Verified Purchase
Loved the smell and feel
This lotion unfortunately took me a while to notice that it was giving me large welts on my face. Something in it that doesn't agree with my skin. I quit using for a week and then started again. Yep! It was the culprit! Can't use this stuff and it's been just over a month so I cannot return it. Bummer! Otherwise it sure smelled great and felt great! Ttbubble
Verified Purchase
Super hydrating
Smells nice too. LovelySkin Customer
Verified Purchase
Love it!
Caudalie does it again! I honestly can't believe this is my daily moisturizer because it is super thick and creamy so I would normally assume it is too much for my skin. I use this every day and night, summer and winter and it just soaks into my skin like a dream and doesn't cause breakouts which I am prone to getting. I really love it and will keep using it. Dyermaykker
Verified Purchase
Caudalie Vinosource S.O.S Intense Moisturizing Cream
I love this moisturizer for my mature skin. I use it in combination with other Caudalie Vinosource products for daytime use with or without makeup and also at night. LovelySkin Customer
Verified Purchase
Love this creme
I love this face cream. I had dry patches on my skin and needed something that would help me. After trying many products, this one really works. It leaves my skin feeling soft and hydrated. No more dry patches. LovelySkin Customer
Verified Purchase
Beautiful!
I received a sample in my search for a very rich and nourishing moisturizer. I am a fan from my first try. It is a heavy and rich moisturizer, is delicately scented (so pretty!) and feels wonderful on my sensitive and dry skin. This is exactly what I was looking for to use during our long and dry New England winter months.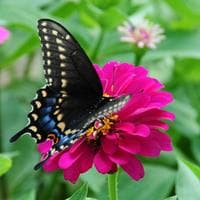 Instant Relief
I applied a sample of this to my very dry skin, and It instantly nourished and soothed! Very Nice
I love Caudalie products. I prefer this format to the squeeze tube. This one seems slightly less hydrating than I am used to, but I might be wrong! LovelySkin Customer
Verified Purchase
Very moisturizing!
Love this product, great for my dry skin, makes my skin feel like velvet. I wake up with moisturized (therefore much more comfortable) skin.