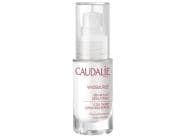 Reviews For
Caudalie Vinosource S.O.S Thirst-Quenching Serum
$49.00
This stuff is liquid gold!
I LOVE this product! I have sensitive dry skin and it works wonders. I only use it at night before bed before my normal moisturizer. Caudalie Vinosource S.O.S Thirst Quenching Serum
My sensitive skin absolutely loves this product. It only takes a little and it goes a long way. My skin feels soft and smooth. Please don't ever stop selling it. I'd be totally lost. LovelySkin Customer
Verified Purchase
It quenches your skin!
It does exactly what it promises, it hydrates without a heavy or oily residue. My skin feels comfortable all day and it does not triggers over production of oil. I use this product in the warmer months as the regular hyaluronic acid product I use can be a bit heavier on the skin but it works very well in the winter as well. LovelySkin Customer
Verified Purchase
Not for super dry skin
I love Caudalie products because of all the natural hard working ingredients.This serum has great feel when it goes on your face but probably not strong enough for my dry skin. Hate to give it up but probably need something a bit more quenching. LovelySkin Customer
Verified Purchase
SOS Serum
This serum works as long as it is used with the other moisturizers in the Caudalie line. Best Serum Moisturizer
This is my favorite product in my morning and evening line up. It is lightweight, absorbs immediately and has a subtle spa-like scent. It's gentle but effective on my sensitive, acne-prone, aging skin. LovelySkin Customer
Verified Purchase
Remedy for my dry, winter skin
I had the problem of very dry skin in the winter. I was using facial moisturizers daily without any significant improvement. I was recommended to try this serum under my moisturizer, and after just a few days I noticed that my skin had a more "dewy", healthy appearance. I love this product and recommend it to all my friends. This is my go-to serum for cold, dry months (in the summer I switch to the vinoperfect serum, which is also highly recommended!). LovelySkin Customer
Verified Purchase
Great for sensitive skin
I have been using the SOS thirst quenching serum for about two weeks, and so far I really like it. My skin is very sensitive and had been feeling dry recently so I thought I'd give this product a try. It goes on very light, does not feel greasy, and my skin feels more hydrated. It smells nice and has no irritated my sensitive skin. I''m happy with my new routine! LovelySkin Customer
Verified Purchase
CAUDALIE VINOSOURCE S.O.S. THIRST-QUENCHING SERUM
I like the moisture that Caudalie Vinosource S.O.S. Thirst-Quenching Serum gives my skin. I use it two ways: 1. After washing my face, it goes on my skin to provide a moisture base. 2. Then after I apply powder to finish off my makeup, my skin can look dry. So I rub some serum on my hands and finger dab it gently on top of the powder, which takes away the dry look and makes my makeup look fresh, too. It is a great moisture provider and booster. LovelySkin Customer
Verified Purchase