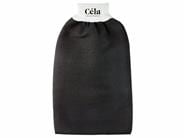 Reviews For
Céla Exfoliating Mitt
Amazing!
This mitt is amazing. Prior to the mitt, I was using glycolic lactic to exfoliate and I loved it. However, as I have gotten older my skin had become dull and rough. After using this mitt my skin is so soft. I had no idea how much dead skin I had until it sloughed off. This is an amazing product at an incredible price. ecuevas66
Verified Purchase
Best Exfoliating Mitt
These are the best mitts ever. The material is effective and they're easily washed and cleaned. I'm so glad I tried these a few years ago. They're far superior than loofahs! Itsjustme
Verified Purchase