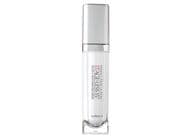 Reviews For
Cellex-C Age-Less 15 Skin Signaling Serum
$193.00
High performance
I've been using this product for 6 years. It is the must have/main stay in my skincare routine. Noticeable results, especially when paired with Cellex-C's High Potency Serum. LovelySkin Customer
Verified Purchase
Used for 2 months
The bottle lasted 2 months. It did give a temporary, slight reduction in wrinkles when first applied. I have not noticed any lasting changes yet. I plan to buy one more bottle giving it a total of 4 months to see if this helps my wrinkles and sagging skin on face. LovelySkin Customer
Verified Purchase
Immediate Difference
I noticed a difference the first time I used this product. It plumped up my sagging skin on each side of my mouth. I use 1 pump and that covers everything well, so i know this bottle will last a while. Its been a week with nice results, so I can't wait till I've been using it a while to see those results. LovelySkin Customer
Verified Purchase
Nice!
I have been using this serum for about a month, too soon to really notice results, but I am enjoying using it. This is pricey but a little goes a long way. I love how the product absorbs into my skin almost immediately and leaves my skin very smooth, not sticky feeling like some serums and treatments. I will continue to use and update the review after a few months of use LovelySkin Customer
Verified Purchase
So far so good.
I've only used this a couple weeks so not sure how I feel about it yet. I was torn between this and regenica serum. It absorbs very quick and my face feels very soft afterwards. I use obagi nu-derm products on top and no problems with it piling up. LovelySkin Customer
Verified Purchase
Loving this serum
First time trying this serum and I love it ! It's a thin gel like consistency , leaves my skin smooth and radiant , fine lines disappearing , this hydrates and soaks right in my skin , I will diffinitely keep in my skin regimine ! LovelySkin Customer
Verified Purchase
Ageless 15 is the bomb
Nothing bets Cellex-C products and Ageless 15 is the best. I went to my plastic surgeon for a treatment and here are his exact words: "Somebody's been taking care of her skin. Did you get IPL?" I said, "I started using Ageless 15 about 3 weeks ago." Seriously, nothing can beat Cellex-C! I also use the Advanced Skin Firming cream and the GLA or another moisturizer like the Vitamin E cream, depending on what I buy at the time. LovelySkin Customer
Verified Purchase
No Plastic Surgery!
I was considering having a procedure to get rid of the "Parentheses" lines around my mouth. In just a few weeks, the line around my mouth (and all other areas of my face) had almost disappeared. Many people have complimented my skin tone and overall appearance and cannot believe that I am 60 years old and have a daughter 35 years old. dc Cornelius, NC LovelySkin Customer
Verified Purchase