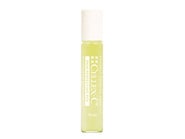 Reviews For
Cellex-C Skin Perfecting Pen
$33.00
Do not work
This product does nothing to reduce inflammation or redness of a blemish. The roller ball also do not work well most of the time no product even comes out LovelySkin Customer
Verified Purchase
Amazing stuff!
The best miracle product ever! LovelySkin Customer
Verified Purchase
Works!
If I have any single inflammations on my face this product helps me to cure them faster. No improvement
I bought this blemish stick. I've had absolutely no improvement in blemishes, so I tried it on both lights. It was reportedly good for insect bites. Again, I had no improvement or relief from the itch. I would not waste my money on this again. Excellent product.
The Cellex-C Skin Perfecting Pen has reduced the size of my blemish quickly and actually improved the quality of my skin surrounding the blemish! I'm very happy with this product! LovelySkin Customer
Verified Purchase
Love this stuff!
I use this pen every day. It is not too harsh and seems to control budding break outs. It seems to dry them right up before they become mountains. My daughter uses it as well and she has very sensitive skin. DeMares
Verified Purchase
Decent
This product definitely feels awesome when I put it on my skin. It also smells AMAZING. I am giving this product 4 stars, because though it works for the clearing of acne, it takes some time, and it's also a little pricey for what it's worth. If it worked a little faster then I would say it's worth buying. Also, it gets used up quickly if you have many pimples. I would recommend if you have minor acne, but if you have chronic pustules then it's not worth your money - I would look for something stronger. LovelySkin Customer
Verified Purchase
Fantastic blemish control pen!
This acne treatment is easy to apply and doesn't leave residue behind to interfere with makeup application. It also helps heal blemishes quickly without burning. I've used it for years and have always had great results! Highly recommend!!! LovelySkin Customer
Verified Purchase