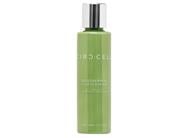 Reviews For
Circ-Cell Geothermal Clay Cleanser
Geothermal clay cleanser
I have used this product for 3 years now, and cannot go without it. My skin feels and looks clean. Love how it minimizes my facial pores. It's recommended for mature skin like mine is. You know you won't be disappointed, as it won't dry or clog your skin. LovelySkin Customer
Verified Purchase
Dew and Clay Cleanser
I had attended The Real Show in September matter of fact on my 54th Birthday. at the end of the show, they gave away both of these products. I did not try them until now, I like what I see. There were a few blemishes I hated, I decided to try the product. I love the results so far just by applying it for two days. I am African American woman, and I AM PICKY about any type of creams, moisturizers, and solutions that is for the face. I use one product for 34 years and never tried anything else, but I like this so far. I will do another review in a month.