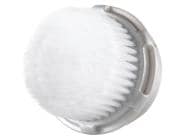 Reviews For
Clarisonic Luxe High Performance Brush Head
Loved it
Luxe is a very good brush when compared to the other Clarisonic brushes I had used in the past. It's very smooth and has a nice feel. Will continue with Luxe brush going forward. No more Sensitive and Delicate. LovelySkin Customer
Verified Purchase
Pamper your face!
This luxe brush head is amazing! So soft yet so effective in cleaning my face in the evening before bedtime. The regular brush head seemed too harsh for my "mature" skin, this Brush head is fabulous ! LovelySkin Customer
Verified Purchase
Love it
I have sensitive, combination, acne-prone skin. I have tried various other Clarisonic brush heads, but keep coming back to this one because it is the most gentle & doesn't feel like it's scraping my face off. It is sooo soft & luxurious but I still get an excellent exfoliation and clean. I took 1 star off because I wish it wasn't more expensive than the others, and also because I have to spend extra time on my nose (blackheads) due to how soft it is. But it doesn't make my nose peel or red, even with extra time so it's still fabulous. Clarisonic replacement head
The cashmere replacement head is great. It was recommended for me by my dermatologist. Easy and quick ordering through Lovely Skin.com. LovelySkin Customer
Verified Purchase
Clarisonic High Performance Brush Head
Another perfect brush head design. Perfect. LovelySkin Customer
Verified Purchase
Softness I needed
I preferred the other luxe brush that was discontinued, but this is a nice substitute. I need a soft brush & this provides just the right amount of cleansing with all the softness I like. LovelySkin Customer
Verified Purchase
Luxurious breath head!
I'm an avid Clarisonic user and am disappointed in the revamp of most brush heads (with those added rubber prongs). This one does not possess rubber, just fine silky fibers that glide easily against my skin, providing proper cleansing. Awesome Brush Head
Love the brush head. Wouldn't use any other brand. LovelySkin Customer
Verified Purchase
More like the old brushes!
did not like the rubber paddles that were added to the new Clarisonic brushes. They were very rough on the skin. Decided to try this brush instead. It works more like the old brushes did. Gentle on the skin. But, the bristles are twice as long and are very soft and gentle. LovelySkin Customer
Verified Purchase
Soft
The brush is very soft and non irritating, How well does it clean? Not sure I see any difference with this or the other Clarisonic brush. SuzieQ76
Verified Purchase
Not for me
This brush was too soft. While it felt nice, there's no way it could make a difference for my skin. Teriscats
Verified Purchase
Best Brush Head
I have very sensitive, dry skin but this brush head works wonderfully on my face and neck. I'm able to use daily for both AM and PM cleansing, and never feel like I'm stressing my skin. The only Clarisonic brush head I will use (have tried several others, ALWAYS come back to this one). Softnest facial brush
I never really like use this device until I got this bruise head, it is very soft, I can use this everyday now! Caressingly soft!
My skin has gotten sensitive and more vulnerable with age. This brush head is so soft and enjoyable to use. Love it! LovelySkin Customer
Verified Purchase
Luxurious and Soft
This brush is the softest brush in the Clarisonic collection. It feels very soft and luxurious. I like the brush, but I don't think it exfoliates as well as the regular brushes. My preference still resides with the delicate brush head. Excellent Brush Head
The Luxe High Performance brush is the best one I have tried from Clarisonic and here is why: (1) It's very gentle on the skin (2) You need less cleanser because your cleansing product foams a lot and (3) The bristles are not compact or close together like some of the other heads I have used over the last 5 years, allowing the brush to breathe and dry more quickly. LOVE IT! LovelySkin Customer
Verified Purchase
Lovely brush heads
I can't get enough of these brush heads, they feel soft in my skin and really cleans skin. Mission
Verified Purchase
Softest, Gentlest Brush Head
This has soft, longer bristles and is the gentlest Clarisonic brush head. I highly recommend this to anyone since the Clarisonic can potentially be harsh to use every day. Love this head! LovelySkin Customer
Verified Purchase
So soft
I don't use my Clarisonic often, but I always use this head when I do. It's super gentle. I recommend it over the sensitive head. My only qualm is that the bristles are so long. I worry about bacteria getting trapped at the bottom. But i typically clean it really well to counter this issue. Wonderfully soft
I've been using the delicate brush head for years (which is softer than the sensitive head), but since I started using some anti-aging acids, it's felt a little rough on my skin. This brush head is perfect. So soft and gentle, and it feels really luxurious. LovelySkin Customer
Verified Purchase
LOVE!!!
This cashmere brush head is so soft and feels great on my skin. LovelySkin Customer
Verified Purchase
Soft and good for sensitive skin
I am really happy about this brush head. Have been using Clarisonic for many years and tried different kinds of brush heads before, and this one is my favorite, it's soft and gentle yet cleanse skin pretty well like the others, very suitable for my sensitive skin. LovelySkin Customer
Verified Purchase
Amazing
My esthetician recommended this brush head for everyday. I love it. It provides the exfoliation I need, but it's not harsh at all. It's perfect for everyday use. My skin feels so clean! LovelySkin Customer
Verified Purchase
Clarisonic Luxe High Performance Brush Head
This is a really good brush. It is a lot softer brush than the others. It also has longer bristles. If you have sensitive skin it works really well. It does a great job of cleaning like all the other brush heads. I would definitely order again. LovelySkin Customer
Verified Purchase
Gentle
Very gentle on the skin, especially a few days after a peel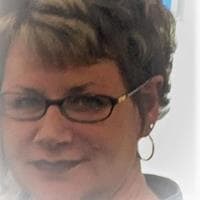 jeanniessor
Verified Purchase