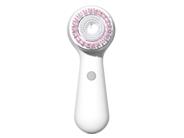 Reviews For
Clarisonic Mia Prima Sonic Facial Cleansing Brush
Waste of Money
This latest Clarisonic is very poor compared to the original - very disappointed!! I would RETURN this if I could!! Don't waste your money!! LovelySkin Customer
Verified Purchase
Clarisonic Mia Prima Sonic Facial Cleansing Brush
Great product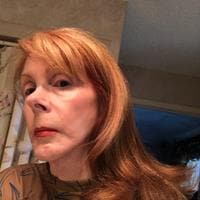 Love it
I did quite a bit if research before purchasing this and am very happy I did. It really cleanses the skin gently but thoroughly. You'd have to try it to understand what I mean. My skin really glowed after using it. I don't wear foundation anymore (for at least 4 years now), this really cleans my skin to a point where I'm even more confident with no foundation on. A must try! LovelySkin Customer
Verified Purchase
New Clarisonic Mia Not like the older ones
Have owned a mia for a number of years. Finally had to purchase new one. It was encouraging to read that the brush heads were interchangeable from the older models to this new one. It arrived, charged up, and put on a "deep pore' cleansing brush I already had. It is not interchangeable to be effective. The brush seemed to not fit correctly and rattled around, seemed loose. Went back to sensitive brush head that came on the new model, its okay, but don't feel it cleans as well as the other brush head. Would sure love to have a deep clean brush head that would work on this new model. Reggiesmom
Verified Purchase
Clarisonic Mia Prima Sonic Facial Cleansing Brush
I love my Clarisonic Brush, I use it every day usually in the morning and always before bed. My face feels so clean and vibrant. The brush seems to open up my pores and stimulates blood flow on my face and allows my moisturizer to really sink in. I've noticed that my girlfriend keep looking at my face deeply and wondering what I am doing different. They have yet to ask and I have not volunteered any information yet. This is the best product I have ever bought for my face and I will share my secret with my friends in due time. VickkiLynn
Verified Purchase
Must Have!
I have never used any of the facial cleansing devices before. After purchasing my Clarisonic, I completely understand the hype! My pores look better, I've had less breakouts, less winter peeling, and I just feel so clean after I'm done using it. It is worth absolutely every penny. When it's time for me to switch out my brush head, I'm excited for another Daily Radiance and a deeper exfoliating brush for the summer. LovelySkin Customer
LovelySkin Employee
IM IN LOVE WITH THIS
I really love this and will never go back to a wash cloth. It's gentle but really cleans pores out. Some people complained about the charging, but it's no big deal to me. It has 60 min of charge time and I just charge in my bathroom. Great shape, compact. My husband had me order one for him too! Highly recommend. LovelySkin Customer
Verified Purchase
Clarisonic Mia Prima
Love, love my Clarisonic Mia! Bought my girls and my mom one also! LovelySkin Customer
Verified Purchase
LOVE IT!!!
I don't know what took me so long to purchase a Clarisonic. It lives up to the hype! Absolutely pleased with the results and in such a short time have received compliments about how great my skin looks. So happy with my purchase, I also bought one for my husband. SusanVY
Verified Purchase
Worth every penny
I took mine camping with me, no not glamping. Could believe how dirty my face was. Best thing I ever packed, don't leave home with it!! LovelySkin Customer
Verified Purchase
Okay
I had heard such great things...maybe it was over-hyped for me. It is just okay. Not a lot different then cheaper brands that I have used. LovelySkin Customer
Verified Purchase
Love my Clarisonic Mia Prima
A long time ago, when you first introduced your facial cleansing brush, my husband, with my daughter's encouragement, bought me one for Christmas. I have been using it for years with fabulous results. Recently, I bought the new Mia Prima and have become even more impressed. It is larger, easier and lighter to hold, has a larger circular brush with different levels of bristles and easier to charge. I am very happy with it and plan on having a long relationship. It does a beautiful job cleaning my face. I notice a big difference if I am unable to use it for a couple of days. LovelySkin Customer
Verified Purchase
Clarisonic Mia
My face feels so clean after using the MIA. One speed is all I need. LovelySkin Customer
Verified Purchase
A must have
This is my second Clarisonic in 15 years. I use it every day and can't recommend it enough to get a good cleanse and to keep skin clear. My skin is clear, smooth and bright. I notice a big difference when I've gone on vacation and forgot. This is a must have!! Skin85258
Verified Purchase