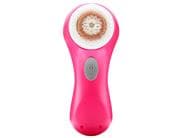 Reviews For
Clarisonic Mia 1 Sonic Skin Cleansing System
Great for cleansing
I have used Clarisonic for several years. When the first one I purchased finally died, I thought I could do without it. Wrong! There is such a difference in my skin when I use my Clarisonic. No more little whiteheads in the crease of my chin, pores are cleaner on my nose, etc. I will always use this product as long as it is made. Love it! LovelySkin Customer
Verified Purchase
Favorite beauty tool!
I have used the Mia for several years. My first one finally gave out, so I had to order another. With all of the brush head options, it's easy to find the one that best fits your needs and skin really does feel so much cleaner! Considering how long it lasts, the cost is well worth it. I wouldn't be without this product. LovelySkin Customer
Verified Purchase
Clarisonic Mia1
I had a Clarisonic for years that finally gave out and wanted another one. They are great for cleansing the skin. They are both gentle but good at exfoliating and preparing the skin for the cream I use. I don't want to be without one! LovelySkin Customer
Verified Purchase
Clarisonic Mia 1
I love this product. I will never wash my face any other way now! LovelySkin Customer
Verified Purchase
Clean, clean, clean
I wore out an original, larger Clarisonic brush, so I jumped at the chance to get it here on sale! I have only had it for a few days, but since I know they work, I am going ahead with the review. I have been using this at night, so far with good results. I know it is good for your skin, promotes circulation and so forth, but my favorite aspect of it is that it leaves my skin SO clean. Of course, this helps products work better, and that is a bonus. I know I could have gotten a two speed, but didn't see the need for that. I am impressed that this will run for twenty minutes on a charge, considering I only use it one minute per day, this means I won't have to charge it very often. Easy! Anything that makes us pay more attention to our skin is a good thing. LovelySkin Customer
Verified Purchase
Best Facial Ccleanser on the Market
I love my Clarisonic! Use it twice a day. Keeps my skin soft and clean. One speed is all you need. Can't live without my Clarisonic
Been using Mia 1 once a day since 2011. But my unit finally died a few months ago. Went without Clarisonic for about 2 months thinking I don't need it anymore. But I'm so wrong. I started having pimples again =( and more blackheads and whiteheads. Ordered a new unit, which I'm using for almost a month now. And my skin is starting to get clear now. LovelySkin Customer
Verified Purchase
Love my Clarisonic
I love my Clarisonic. I would recommend anyone with breakout or blackhead prone skin to use one. I just bought my mom one for Easter! I do recommend drying it off after using it in the shower mine started to get a weird smell, but now that I let it dry after each use, no more smell. LovelySkin Customer
Verified Purchase
Does not disappoint
This was my first Clarisonic purchase years ago. It still working great. I keep it in my shower now and have another for daily use. great tool
I have the larger clarisonic that I use regularly but this is perfect for travel. LovelySkin Customer
Verified Purchase
No charging light
What the description doesn't tell you is that for this particular color you cannot see the charging light. That means you don't know if the device is charging (should see a blinking light) or if it's fully charged (solid light). That's a design flaw, but I can't return the product now. LovelySkin Customer
Verified Purchase
Love it!
Love my Clarisonic Mia! It removes all the impurities from my skin without harsh chemicals. I never experienced any breakouts from it and I use it every night before bed. I just purchased another for my mom and she loves it too. I highly recommend it! LovelySkin Customer
Verified Purchase
Great tool for daily use
I am giving this as a gift to my adult daughter. I have been using mine for a few years now. It cleans the face much better than regular washing. I love the Clarisonic and recommend it. LovelySkin Customer
Verified Purchase
Great tool!
Love the Clarisonic Mia! It does a great job of getting your skin extra clean. This particular Mia I bought for my 12 year old daughter. She has tried "stealing" mine using her own brush. Now, she will have her own! LovelySkin Customer
Verified Purchase
Love the Mia!
Lovelyskin made the Mia so affordable!!! A wonderful introduction to the clarisonic family! Im hooked and love how this REALLY cleans my skin, leaving it baby soft! Sadiedog
Verified Purchase
Just the best!
I have used all of the Clarisonic products and cannot say enough good things about them! Just bought the Mia for my step daughter who is in her 30s. Hope she likes it as much as I do! LovelySkin Customer
Verified Purchase
Very happy with my purchase!
After reading all of the reviews, I finally decided to buy one. I was not disappointed! It leaves my skin very smooth and because I only use it at night (I have sensitive skin) I feel it helps my night cream absorb quickly. LovelySkin Customer
Verified Purchase
Cleanses well, doesnt help with acne
I have to admit, I was not impressed with this product. I have fairly sensitive, acne-prone skin that has undergone numerous acne treatments. For one thing, the design makes it somewhat difficult to get a good grip on the brush, especially in the shower. Even the most sensitive brush head(which automatically comes with this model)feels a little scratchy on my skin. It helped remove my makeup and made my skin felt cleaner, but I didnt see a reduction in my spots. I think this would be a good choice for smoothing out more mature skin. However, if youre looking for an effective acne treatment, this brush may not be the best choice for you. good product
Feels like it does a good job with cleansing. Skin feels a bit smoother afterwards. LovelySkin Customer
Verified Purchase
Cleans thoroughly
This does the job of getting all the makeup and grime of the city off my skin at the end of the day. I wouldnt be able to go back to just using my hands. My skin would never feel as clean. LovelySkin Customer
Verified Purchase
Not impressed
My face feels a little softer after using it twice a day but I dont notice any improvement to wrinkles or acne. Im not impressed for how expensive it was. LovelySkin Customer
Verified Purchase
A mini facial every single day!
My Clarisonic gives me that extra boost to really purify my skin. I love that it is gentle enough to use every day on my sensitive skin and that I can change out the brush heads to switch up my routine.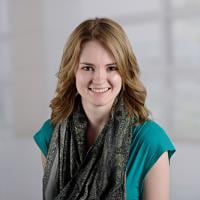 Marie
LovelySkin Employee
Not that impressed!
I purchased this because my acne couldnt be held at bay, even with prescription medications. I thought this was due to my neglectful habit of going to sleep without properly taking my makeup off. With the use of this cleansing device, I was hoping for a dramatic change! Alas, although the Mia made my skin smoother, it did nothing to make my skin feel cleaner or look clearer. The sensitive brush felt pretty harsh on my face, even with a light touch. I wish it came with a grip handle or something, because I found myself dropping it, especially in the shower. Im really disappointed. LOVE THIS LITTLE THING
I am on Accutane, so I constantly have a layer of skin feeling off at the end of the day. This is gentle enough not to aggravate my SUPER SENSITIVE skin and it still get that pesky layer of dry skin off of my face :) I am hooked! My skin is SO SMOOTH! LovelySkin Customer
Verified Purchase
Didnt work for me!
I bought the Clarisonic about two years ago, I have given it the chance three times during the period Ive owned it (using different brushes -acne, sensitive and luxe) and it hasnt worked for me. Each time I started using it my face would be fine during the first week, but after that I would start getting under the skin pimples ALL OVER my face (when I usually get them in certain places) that would hurt and would be a pain to get rid off. I know about the purging face, but for me the purging face lasted more than a month and it caused me more money and time to repair my skin afterwards. Obviously, this device works wonders on other people, but unfortunately it didnt work for me...