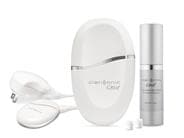 Reviews For
Clarisonic Opal Sonic Infusion System
Opal sonic
Best under eye product I've ever used! It works miracles! No more puffy eyes. A must have!! LovelySkin Customer
Verified Purchase
Not quite sure yet
This device was used during a facial especially for eyes and lips. I noticed a real difference as far as firmness around the eyes and lip lines and also a "plumping" effect to my lips. However, since I've purchased the product I have yet to notice the same results but continue to hope!! Also, the aesthetician used "eminence" products instead of clarisonic which comes with the device so I'm not quite sure if that is what made the difference or not. I think it may be too early to tell so will continue to use! Great Product
Ive used the Opal for quite a few years now and I cant say enough good things about it! I had saggy, baggy under-eye areas and once I began using this appliance on a consistent basis, I have seen a 100% improvement in the appearance of my eye area. The sagging has lessened to the degree that I dont look tired all the time and the fine lines at the outer aspects of my eyes are practically unnoticeable. I would definitely recommend using this product as an alternative to other expensive, more invasive actions. LovelySkin Customer
Verified Purchase
Great Product
I had experienced this product when I received facials and had never considered purchasing it until my last appointment. It was mentioned this was something I might want to use more often. After checking it out in a store and seeing the cost, I was unsure. Then LovelySkin offered it at a good discount and I went for it. It is very easy to use and I hope to see a dramatic difference over time. LovelySkin Customer
Verified Purchase
Jury is still out
I have been using this product for a few months now, and with Revision DEJ (it comes with a serum) and I havent seen a lot of progress, but I am not giving up. It DOES help with puffiness. Vibrates nicely, neenee369
Verified Purchase
I WOULDNT BE WITHOUT IT!!!!!!!!!!!!
Out of all my little tools I use this is the one I would never do without. I have bad allergies and this is what I move the fluid out of my eye in the morning with. It helps immensely. I also noticed a huge difference in my wrinkles. I love this little gem! Love, Love, the Opal
I truly love the Opal---the way the serum goes on and it is simply to do. The only thing---the serum does not agree with my skin. Under my eyes turned red after two weeks! I cant use the serum recommended. However, I do enjoy using the Opal. Ill try it with my serum that I have already been using for three years and there is no problem. LovelySkin Customer
Verified Purchase
Clarisonic Opal is great!
My skin specialist used the Opal on my skin after my facial, I really liked how it worked and so easy to use. I do use it daily and have seen a distinct difference on the fine lines on my face, especially the fine lines near my eyes. I had not been familiar with this product prior to having her use it but now make the extra effort to use everyday. I really like it alot. Works Great!
The device boosts the effects of eye serums. I use it with different brands of serum, and it has enhanced them all.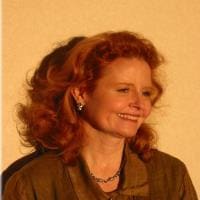 Stopped working after a week
Unfortunately, my device stopped working after a week. The representative knew exactly what my issue was which led me to believe this is a known issue...not cool. The two stars is for the representative who acted quickly to get a replacement out to me. I hope I have a better experience with the replacement. LovelySkin Customer
Verified Purchase
Worth every penny
It is great! You notice a difference the first time you use it. LovelySkin Customer
Verified Purchase
Opal Sonic Infusion system
Ive had this unit for only a couple of weeks. Used it on the right side of my face only to see if I could really see a difference. I believe the depth of the deepest wrinkles around my eye on the right side is less - i.e. the wrinkles are smoothed out visibly - not gone, but better. I use it for my nighttime routine. It comes with a serum, but says you can use any brand. Im pleased with it. LovelySkin Customer
Verified Purchase
A Must Have!
I have owned my opal for about 3 years and use it most days. It make a huge differnce in the appearance of your under eye. I use it with any serum and eyecream and it works great. I didnt feel like the serum that came with it did anything. I am 37 yrs old and do not have any wrinkles under my eyes. I think a big reason is because I use the Opal. Love my Clarisonic, Love my opal too!
My dermatologist doesn't push anything, but when I asked about the Opal, she said she thought it was great and bought Opals for her daughters in law. I see a difference after a week in the lines under my eyes and over my lip area. Great product! LovelySkin Customer
Verified Purchase
Great Results so far
I've been using the Opal now for about two weeks. My daughter says my eyes look more open and lifted. I see the fine lines disappearing. I'm very happy with the product so far. I've been using it as instructed and find that it's easy and convenient using it twice a day. The serum is light and goes a long way. I don't see any cons with this product. I'm so glad I got it. LovelySkin Customer
Verified Purchase
Enjoying My Clarisonic Opal
I am really enjoying my Clarisonic Opal. I use it with the serum it came with or with the Obagi serum. I can see immediate results, although the improvement is subtle. My hope is that over time, the results will be more dramatic. It made sense to invest in the Clarisonic Opal, since the eye serums and eye cream products are quite expensive, and I want to ensure maximum absorbtion for the best possible outcome. Warning: Follow the directions and don't get too close to the sensitive undereye area. I have a tiny purple bruise under one eye from where I must have went too close .. LovelySkin Customer
Verified Purchase
BUY IT
I have used th opal since it came out. I just bought the black opal. I like it better only from an aesthetic purpose. The old one had a cap which dispensed their serum. This one you dispense it from a stand alone bottle. Other than that, the only difference is color. Either way, this is the only thing that helps reduce puffiness in the morning! Worth every penny. recommended
would recommend