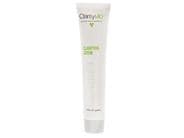 Reviews For
ClarityMD Clarifying Serum
Icing on the cake
This is highly effective after the face wash. Love this skincare line. LovelySkin Customer
Verified Purchase
Works so good!
Great spot treatment! One of the few spot treatments that actually shows very noticeable overnight results and have tried many. Works on both cystic and typically acne/pimples. LovelySkin Customer
Verified Purchase
Great product!
I've been using this product for 6 months. I used proactiv, but after 10 years of being a vegetarian, I went vegan. I researched and found this product. I usually don't give anything a perfect rating, but It works better than my previous regiment. LovelySkin Customer
Verified Purchase
ClarityMD Clarifying GEL!
First off, I want to start by saying that I've used these product for over 3 years. ClarityMD Gel was amazing. It took just a little bit of it in order to clear up any breakout, and was gentle enough to use all over the face. However, it recently got reformulated and it isn't as good anymore. Will I continue purchasing the serum? Most likely, until I find something better. LovelySkin Customer
Verified Purchase
PERFECT!
I love using this clarifying serum along with the ClarityMD face wash. I've been using them together for about 2 months and the improvement in my face is very noticeable. I've been having trouble with breakouts for years and I have tried everything. I found this combination to be exactly what my skin needs. I wash morning and night and each time I follow it up with a thin layer of the clarifying serum and now, instead of a face covered with red acne, I get only the occasional breakout and even the tiny ones that are really disappearing. If I have any red spots before bed, after using this serum, I wake up almost totally clear. I am very pleased with this product and I order 3 and 4 at a time so that I never run out!!!! LovelySkin Customer
Verified Purchase
Clarity MD spot treament
I liked that the product was non-drying, as most acne treatments dry my skin out. But this product was not effective at spot treating any breakouts I had. LovelySkin Customer
Verified Purchase
I will tell you this - This is awesome!
I didn't have acne. I had broken skin. Bumps. Per my cosmetologist - my skin is dry, but looks opposite because of the dead skin cells clogged my pores which creates bumps. I guess I could get the same result by going to cosmetologist every week, but The GEL helped me. I still have a little redness here and there, but overall my skin is thinner (especially I feel it on my chin), has even color, and is smooth like it should be! Because I used to have bumps for many years the skin has dark spots after damage. Well not any more:-) I think this is great product. I am going to buy more including as a gift. I tried to fix my skin by using scrubs, lotions, creams and nothing helped. Now I know magic gel though :-) thank you for previous reviews that helped me buy this gel for the first time!:) LovelySkin Customer
Verified Purchase
Love it, but need more from it
I have been using this gel along with the cleanser for acne treatment. I have repurchased it many times, and I never run out of it. I have a lot of hormonal breakouts during PMS and while it does help some it does not solve the entire problem ( not that I would expect it to entirely). In my case it makes most of my existing acne much smaller and less noticeable, but I am also impressed that it does not dry out my skin at all ( which is rare with acne treatments). I use it morning and before I go to bed I am very religious about it. I love that it is a very clear consistency and so easy to use. LovelySkin Customer
Verified Purchase
Great for comedones
As someone who has struggled with acne for years, I have tried numerous over the counter and prescription products. While the prescription meds took care of most of the issue, I have continued to experience comedones, aka blackheads. This product is the first thing that has finally gotten those under control too! It has cleared up my skin without leaving it too dry or irritated. I highly recommend it to anyone struggling with blackheads/whiteheads. Amazing
I bought this for my son who has very sensitive skin. I heard about the product on the Today show for women with menopausal skin and heard it was effective and extremely gentle, My son was starting to get scarring and I knew I had to find something that worked. We had results in a week and with continue use of just a thin layer twice a day, his acne completely cleared with no excess drying. I still buy this and he still uses it every day even though he longer has any breakouts. This product is a miracle and I no longer have to worry about further scarring. I am so thankful for this product. LovelySkin Customer
Verified Purchase