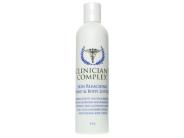 Reviews For
Clinicians Complex Skin Bleaching Hand and Body Lotion
$70.00
Best product
I've been buying this product regularly for about one years now. This product is truly amazing! It really helps with hyperpigmentation without irritating your skin. I highly recommend this product LovelySkin Customer
Verified Purchase
Not sure yet but hopeful
I like the texture and it glides on smooth. I'm not sure if it works to lighten my dark scar marks on my legs. Its too early to tell but I will continue to use the entire bottle. LovelySkin Customer
Verified Purchase
Like the product but more time will tell!
I have dark sun spot damage on my upper top thighs, and have been using the bleaching product for almost a month. To be honest I THINK the spots have lightened...regardless I use the product 2 x's a day morning and night. My skin feels softer on the thighs but I'd like to try it for another month. fawg1000
Verified Purchase
It Appears To Be Working
Every summer, melasma appears on my forearms. On top of that, I'm starting to get age spots on my hands. In the past, I've used products with hydroquinone to get rid of the melasma. However, this time around, I wanted to see how a non-hydroquinone skin bleacher would work. A representative at LovelySkin recommended that I try Clinicians Complex. I've been using it for nearly a month, and I do believe my melasma and age spots are fading! If memory serves me correctly, they''e not fading as quickly as they had with the hydroquinone, but they ARE fading. I plan to keep using it, morning and night, not only because it is working, but also because it actually feels like its moisturizing my skin. It feels great to use, and I like that it has natural ingredients at the top of the list. I would have given it 5 stars if it showed the results more quickly. However, I would definitely buy it again. LovelySkin Customer
Verified Purchase
Smoother, Brighter Skin
I have melasma from being out in the sun during my children's sports games in Florida. And nothing seemed to help fade the brown patches. On a whim i tried this product desperate to fade ugly patches. After 3 weeks of using it twice a day, the patches faded dramatically. Also, my skin was noticeably smoother and brighter. Fan for life! LovelySkin Customer
Verified Purchase
Smell
Couldn't get over the awful chemical smell and threw it out. Consistency was thin as well. LovelySkin Customer
Verified Purchase
My all time favorite!
I've been buying this product regularly for about two years now and let me tell you, this stuff is truly amazing! It really helps with hyperpigmentation without irritating your skin which is great for me because my skin is super sensitive. LovelySkin Customer
Verified Purchase
great product
Love this product, makes my skin smooth. LovelySkin Customer
Verified Purchase
Excellent
After using this product for about 2 weeks, I saw a slight difference, which I think is amazing, so I do recommend this product. You won't be disappointed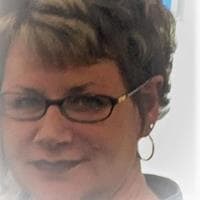 jeanniessor
Verified Purchase
Feeling hopeful
I like the ingredients in this lotion. It doesnt contain any hydroquinone so I can use it long term without worrying about any side effects. I have only used it for 2 weeks I feel my skin is glowing a little more. I will give it a try for at least 3 months to see if it has any lightening effect. So far so good I will update my review in 3 months. LovelySkin Customer
Verified Purchase