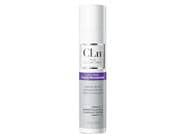 Reviews For
CLn Facial Moisturizer
Love the product, hate the container
I've been looking for a good facial moisturizer for a long time. My dermatologist prescribed the CLn body wash for me, so I decided to try the moisturizer as well. The product is kind to my sensitive skin, mild, and not greasy at all. I've even seen some lightening of my age spots. I'm willing to pay the price for what is a small container because the product works, but do think it's overpriced. What I dislike most is the container which doesn't allow you to see how much product is left, or how much was in there originally. I 'd rather know when to reorder than have to guess. LovelySkin Customer
Verified Purchase
CLn Facial Moisturizer
Highly recommend the CLn products!! My dermatologist recommended the CLn moisturizer and cleanser and I have seen a tremendous difference in my skin. It looks more hydrated, pores have shrunk and fine lines are less visible. love!
I was looking for a new moisturizer for night time but liked this one so much I use a.m and p.m - nice texture, no scent and works very well. LovelySkin Customer
Verified Purchase
Hydrating moisturizer!
I've been using this cream for about a month at the recommendation of my dermatologist when I was experiencing dryness while using a retinoid cream. I was very pleasantly surprised at how well this product moisturizes! It takes a little for it to sink in but I've found that it doesn't make my sunscreen pill at all. I am used to more creamy moisturizers; this one is a bit of a cross between gel and cream and has a good amount of slip without the use of silicones. Make sure to give the bottle a good tap at the end when squeezing out the product, it can get a little tricky at times. LovelySkin Customer
Verified Purchase
The Best Moisturizer for Acne Prone Skin!!!
I absolutely love this moisturizer. I have oily, sensitive, acne-prone skin, and this has been a lifesaver. I use this in conjunction with VivierSkin Hexam cleanser, and the two of them are a perfect couple. I have always had one pimple on my face, and since using these two products together, I have not had one.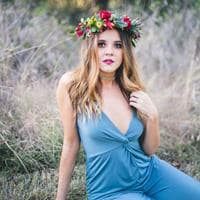 Problematic Pump
I had problems with the pump not working and had to break it open and place in another container. it's a real shame because I like the bottle. This is a truly fragrance-free lotion and feels light on my skin which is important to me. I have mild rosacea and this did seem to increase my redness in my cheeks. I believe it is the niacinamide which works wonders for some people but not so much for me. The ingredients are top notch and are not to be blamed for my reaction. I've had no problems using it on my neck and chest. Great
Light feel. Moisturizes without clogging pores. LovelySkin Customer
Verified Purchase