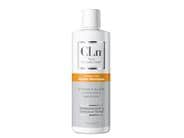 Reviews For
CLn Gentle Shampoo
CLn Gentle Shampoo is too watery!
I was surprised that it was so watery that I had to use more to wash my hair. It was not worth it to exchange for the Healthy Scalp Shampoo because I will have to pay for the return shipping. LovelySkin Customer
Verified Purchase
Good gentle shampoo
I've purchased this because I get itchy scalp once in a while. The shampoo didn't help with that, but it also didn't make my scalp any worse. It does leave hair squeaky clean though. 100% Worth The Price
I love this shampoo! I recently developed a fragrance sensitivity...my body broke out in a rash that still is not completely gone after two months. My scalp would burn and itch during and after shampooing. I found a body wash after lots of searching but I was still on the hunt for a shampoo, until I found this one. I normally avoid sulfates because I'm afraid they will strip my hair but this shampoo has the more gentle of the sulfates and my scalp and hair immediately felt INCREDIBLE after use. No stripped hair or dry scalp. It's very hydrating so trust the label because it is not lying! This shampoo is truly moisture rich. Yes it's expensive but you need only a quarter sized amount because it lathers well (the lather is very soft...drool). I love that I can also use it on all of my hair to clarify once a month and remove product buildup without drying it out. I lather all of my hair, rinse, and repeat and even with washing it twice it feels good. Long story short, buy this because you won't regret it. I like it WAY more than any of the other fragrance free shampoos I've tried. LovelySkin Customer
Verified Purchase
Seems like it works
I have used this shampoo for about 2 months and this is the second bottle I have bought so I obviously wouldn't make a second purchase if I wasn't satisfied. Helped with my thinning hair and eczema.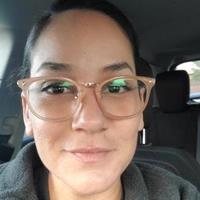 Felicia
Verified Purchase
Terrific shampoo, especially for people with allergies
Recently I was diagnosed with numerous skin allergens. I've tried several shampoos that were non-allergic for me and have been very dissatisfied with how they clean my hair. This shampoo has been exceptional. Easy to use, pleasant (absent) scent, rinses out easily and doesn't tangle my hair up. And, of course, it does a super job of cleaning my hair. I am so happy to have found it! LovelySkin Customer
Verified Purchase
Unfortunately... worth the price
Somehow this little plain bottle of fragrance free shampoo is the most expensive shampoo I have ever bought (especially considering the size). It is a VERY good shampoo. Super gentle and washes out easily. I don't use conditioner and my scalp felt nice after using this. That being said, if you're just looking for an effective, fragrance free shampoo, I would try others (Calia or Pharmaceutical Specialties both make nice fragrance free shampoos - both about $10) before this as the price really is obscene ugh. $36 for 8 oz? I'll most likely keep purchasing since it really is the best I've used... hopefully a coupon will come my way! Great product.
It is gentle yet effective. I have a itchy sensitive scalp. It helps alleviate this problem to a certain extent. It has not eliminated it but has helped my scalp some. LovelySkin Customer
Verified Purchase
CLn
I have a very itchy scalp, and this seems to "calm" my scalp and cleans my hair without drying. LovelySkin Customer
Verified Purchase
Cln gentle shampoo
I use this as a final wash before getting out of the shower. Doesn't leave my hair or my skin dry. LovelySkin Customer
Verified Purchase
Great hair product
I love this shampoo. It is very gentle and easy on my hair compared with other eczema shampoos that I got that it damage and freeze my curly hair. I think the price is high and the bottle is small. LovelySkin Customer
Verified Purchase