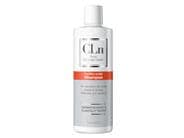 Great Customer Service Experience
I was a first time customer and I have placed an order which I think was stolen from my door. I have reached out to lovelyskin and they shipped me another package in 4 hours :) Ashley from customer service was wonderful, regardless of how this shampoo turns out, I will keep buyin from this website. Thanks. Great product
I have had scalp folliculitis for the last 15 years. I've been using topical antibiotic every 2 weeks when a flare occurs. When it improves, I stop the antibiotic but the folliculitis always comes back around 2-3 weeks later. Saw a dermatologist who didn't have anything else to offer other than keep my hands clean. Started using this product every other day for the past few months and it has cleared my folliculitis. I get the odd sore here and there but I've had 95-99% improvement, without having to use the topical antibiotic for the last couple months. It works best when I use it every other day and leave it on for 5 mins before washing it off. Highly recommended. CLN
Great product!! Would love it to be a bit less costly. Helps me with my skin issue. Helps prevent oily hair
It did a great job at decreasing the oil production. However I do feel this product cleans my hair too good and makes my scalp itchy. LovelySkin Customer
Verified Purchase
Cln Shampoo
I use CLn Shampoo to keep the sores in my scalp down. It is doing a great job. I have fewer sores now. I plan to continue using it. Cassidy
Verified Purchase
Love This Shampoo
Makes my hair soft, my scalp is getting better each time I use it. LovelySkin Customer
Verified Purchase
Best Shampoo
This is the best stuff other than getting a prescription. I have a skin condition so regular itchy scalp/dandruff shampoos don't work. This is the only thing I've found that brings some relief. The smell is a little weird, but not strong, and when I condition my hair after, you can't smell anything but that. Shampoo for Folliculitis
Very good antibacterial shampoo for Folliculitis problems, I am gonna order it third time soon :) LovelySkin Customer
Verified Purchase
So far so good
I have extreme eczema and I have it really bad on my scalp, so i tried this shampoo and so far it works good. I wash my hair every other day so with this shampoo my scalp feels really clean between washes and it seems to be really gentle on my curly hair. The smell isnt too strong like some people said but it it a different smell. Lathers great and scalp feels better after about a week.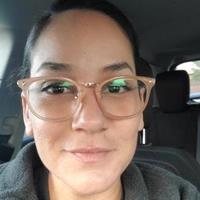 Felicia
Verified Purchase
Love
I love this shampoo it does not smell great but it effectively cleans your scalp and hair. LovelySkin Customer
Verified Purchase
Very Helpful
My scalp gets irritated on occasion, so I decided to try this shampoo. After a couple of uses, I noticed a big improvement on my scalp. Also the shampoo was gentle enough on my hair. queenie
Verified Purchase
Great Shampoo
Works well for my teenage daughter's dandruff. LovelySkin Customer
Verified Purchase
Excellent everyday shampoo
Makes your scalp calm down and good for volume. Very good daily shampoo, and cost friendly too. LovelySkin Customer
Verified Purchase
Leaves your hair clean and scalp itch free
Love CLn Shampoo. Dermatologist recommended for people with folliculitis and itchy scalp but not dandruff. Although the bottle has gotten smaller and the price bigger, I will continue to use this shampoo. Dealsinthedesert
Verified Purchase
Nothing special
Really nothing special but smell. It smells really disgusting LovelySkin Customer
Verified Purchase
Wonder product!
This is amazing stuff. I have seborrheic dermatitis of the scalp. It itches, scales, gets tiny bumps and I have tried literally everything. Prescription stuff too. Nothing worked like this. It really helped the itching. I have no bumps. It smells a little strange like bleach. But totally worth it. I use conditioner after. The smell goes after you wash it out. Great product has helped me a lot. LovelySkin Customer
Verified Purchase
GREAT SCALP CLEANSER
Not drying to hair but smells bad. LovelySkin Customer
Verified Purchase
CLn Shampoo makes my scalp real clean
I had itch all over my scalp and was feeling miserable, as several doctor-prescribed shampoos I used did not help. My doctor suggested the use of CLn shampoo. I used it, and it helped. I've been using CLn shampoo since then and feel that my scalp gets cleaner and less itchy. LovelySkin Customer
Verified Purchase
Outstanding Product I AM HOOKED!
I have a condition called Lichen Planus on my scalp, which is rough scaly plaques, with itching, that causes terrible hair loss...I have found nothing that has been able to help me with this. Trust me my Dermatologist has been through all sorts of things. The first time I used this it helped! It has continued to helped more and more with each use. Thank you CLn! Ironically my Dermatologist NEVER told me about this product and I am going to ask her why my next visit, so that she can recommend this to her other patients. :) LovelySkin Customer
Verified Purchase
excellent product
I have used this shampoo for years because this product cleans my scalp better than any of the many different shampoos I have tried over the years. LovelySkin Customer
Verified Purchase
CLn Shampoo
My son was born with congenital ichythiosis and over the years we have tried every shampoo recommended by hair dressers, doctors, etc. Nothing has worked on his scalp until CLn. It is amazing and has restored my sons self-confidence. He noticed an improvement after only a few days. Thank you! LovelySkin Customer
Verified Purchase
Wow!
Really impressed with this just after one use. I've tried neutrogena tar shampoo and numerous over the counter dry scalp shampoos and nothing comes close to this! I'm a convert! LovelySkin Customer
Verified Purchase
Great for her poor dog.
I was heart broken to see my Aunt's tiny dog suffering from infected, itching skin. She had taken the poor thing to the doggie dermatologist but even with prednisone, the itching wouldn''t cease. Not knowing what could be used safely on such a small animal, I suggested that my Aunt buy your CLn Shampoo. The dog's itching was probably due to cancer but my Aunt told me that the shampoo made her dog's last weeks so much more comfortable. She improved remarkably with CLn. So, although you may have developed the shampoo for humans, thought you should know it worked great for a suffering dog! Thanks...Dermatologist in Bradenton, Florida. LovelySkin Customer
Verified Purchase