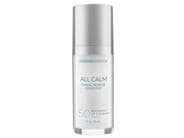 Reviews For
Colorescience All Calm Clinical Redness Corrector SPF 50
$125.00
Good product - Terrible bottle
I have a love hate relationship with this item. The product itself is wonderful and does the job. I've been using it for a long time. However, the last two bottles I could not get any product to dispense (it is not old, nor near expiration). I have followed all directions from LovelySkin for airless pumps, including specific tips they have emailed to me directly. It is very frustrating to spend so much on a product and not be able to either use it, or destroy the bottle to get it out. LovelySkin Customer
Verified Purchase
Works for me
I have a lot of redness on my face. I have other products that I use but when I use this product, I can see a big difference. It smooths out my complexion and tones out redness. LovelySkin Customer
Verified Purchase
My Holy Grail!
I've tried every color corrector I could find to cover my redness, all to no avail. Layering on the foundation just makes my 54 yr old skin look cakey and wrinkled. UNTIL I FOUND THIS! Tips I've found that help me using this product: use moisturizer first and let dry for a bit. Dispense small amount of product onto your finger and rub two fingers together in order to make it a bit more creamy. Apply cream in dabs on one area (say, one side of your face). Blend cream over area you want to cover redness. At first you'll look like a corpse, but it will gradually fade and look similar to a lightly tinted moisturizer without the shine. Give it time to dry before using foundation (I usually blow-dry my hair and such while it's drying). If you have seriously red skin, you will LOVE this! Good solution for rosacea
Been dealing with rosacea across top of my cheeks, nose for last several years, recent addition of hot flashes makes my redness an everyday battle. It's become more difficult to cover up ruddy complexion without layers of makeup. The product is very neutral, dense and clay-colored. It almost has the look of a clay mask. I've found it spreads well without thickness on well moisturized skin., applied only on the problem areas. I've even wiped off with tissue after applying, it thins the coverage evenly without removing. I have less flushing during the day while wearing it. I'm not sure how it works, but I'm very happy with the result after practicing with it for a week. This is one of the best products I've tried. MaryinBtown
Verified Purchase
Excellent product for sensitive skin and rosacea
I just got it I put on the minute I put on my skin it gave me relief and my redness disappear this is my new baby do you have a troubled skin like redness, sensitive skin. Dry skin eczema, rosacea this is for you I definitely buying more Awesome
I love this stuff. Covers my redness and calms my skin. It can be a little drying around my dry patches. It does not cause more acne and hides my acne scars. LovelySkin Customer
Verified Purchase
All Calm Clinical Redness Corrector SPF 50
I really like this product although I was initially unsure about it at first application. It is quite thick and, speaking from experience, it's best not to apply a large blob in one spot, small dabs works best. It initially goes on looking rather grey. Keep patting it on and working it in and that disappears. It does a good job of evening my complexion. I've worn it without makeup other than lipstick. It is a a great sunscreen. Colorscience All Calm SPF 50 pump issues.
First of all, I loved this product. I do mix it with just a small dot of moisturizing sunscreen so it is easier to apply on my dry skin. I don't like using powder and with this I only apply a little powder to my T-Zone. My cheeks are drier and being 58 I do not need the powder accentuating my laugh lines. I gave 2 stars due to the pump mechanism. It totally stopped working. The product is thick and this may have been the reason. No matter how I shook it or hit it against my palm, I could not get it to pump any more product. I had recently purchased this and I knew there was still a lot of product left. I ended up busting the top off (since it won't unscrew) in order to place the product in a couple of clean containers. This totally defeats the reason for an airless pump. The pump mechanism should be configured so that as it pumps the base in the product area rises up, (similar to a caulk gun) so that there isn't any air pockets which won't allow the product to fill the pump. I wanted to purchase more of this, but after this issue on the 1st bottle I may not try again. It is too expensive to have issues with the pump mechanism. Great Makeup Base or Stand-Alone
This is my go-to product for everyday sun protection and color correction for my sensitive skin. I wear it alone in place of foundation, and it even acts as a facial sunscreen for outdoor running. Very versatile product. thorsfav
Verified Purchase
Very good for Rosacea
This looks like mud when I first apply it to my very fair skin, but it almost immediately adjusts and smooths out. I have had no reaction with my sensitive, rosacea skin. My derm even uses it. I do apply it over moisturizer because my skin is very dry. The SPF is an added bonus! works!
Initially the color looks a bit grey, but upon application it really diminishes the redness. Plus, SPF 50 is an added bonus. Not what I expected
I live in Denver where it is very dry and my skin is prone to redness. I felt like I was putting chalk on my face. I hoped it would soak-in and the whiteness would go away, but no it still looked, and felt, like I was wearing zinc oxide. Yes, the redness went away, but I looked like I was wearing clown makeup. I won't buy this product again. LovelySkin Customer
Verified Purchase
This is my new favorite sunscreen!
I love this new sunscreen! I use it everyday and don't need any makeup. It gives me a perfect foundation! I never wear makeup, but this makes me look like a veil on, covers my red splotchy skin on face and chest! Have already ordered more! LovelySkin Customer
Verified Purchase
Excellent coverage for red spots!
My aesthetician recommended this for the areas around my nose, forehead and chin where I tend to have red spots. It not only takes away the redness, but shrinks my pores & provides non-greasy SPF coverage. I love it. Colorscience All Calm
I was unsure of this product the first few uses. I felt like it caused stinging to my already inflamed skin and enhanced areas where I had a few dry patches. But, with some time and changing my skin care products (face wash and moisturizer), I have come to love this product. I love the fact that I can put it on when I am in a hurry without having to be super precise about application as it blends well, and I am out the door if I don't want to put on full makeup for that day. I still have some redness and it does not cover broken blood vessels I have on my face all that well, but overall, I do love it. LovelySkin Customer
Verified Purchase
Favorite product
I love using the All Calm on days when I don't want to put on foundation, but still want to look fresh. It evens out my naturally pink complexion and feels very light and soft! For me, it is definitely worth the price, and I love that it has an SPF too. I'm going to Jamaica in a few weeks, and this will be a great product for on the beach because I'll be protected but still look good.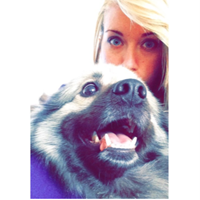 LovelySkin Customer
LovelySkin Employee
Covers the red
I bought this for the first time after receiving a sample when I had a facial. It really does cover the red and is very effective as a sunscreen. It is soothing and non-irritating. The only caveat is that it does make my face look more pale but with a little foundation and blush, it's great. It is expensive, but a little goes a long way. LovelySkin Customer
Verified Purchase
Great tinted sunscreen for post-procedure skin
Got this to replace a discontinued Colorescience tinted sunscreen and love it just as much. Seems a little beige/green as it goes on, but once spread over the face, it blends very well. I bought it to cover reddened skin from skin resurfacing, and it does a good job. The texture of the cream feels good and stays on the skin. LovelySkin Customer
Verified Purchase
Reduces Redness
This product is great. It helps eliminate redness. My face still gets red by the afternoon, but it's a great product. LovelySkin Customer
Verified Purchase