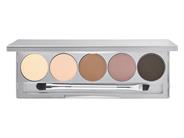 Reviews For
Colorescience Mineral Eye & Brow Palette
$56.00
Perfect gift
Love Colorescience products. My sisters loved this gift. Lovely palette. Colorescience Mineral Eye & Brow Palette
I am very pleased this Eye and Brow Palette. The shades are beautiful and make my blue/green eyes pop! The included brush is a bonus and works great! I would highly recommend this product!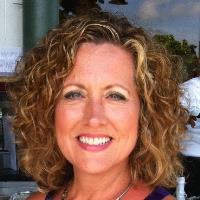 Will use this a lot
I just received this palette and like it a lot. The colors are natural. I used a mix of the light and dark browns to enhance my brows and it looked so much nicer than the pencils I have been using. I also lined my eyes with the dark shade. The liner stayed put all day without smudging. The brows still looked good at the end of my shift but did fade a little on the outside ends but so does the pencil I have been using. This works fine for me. Will keep using daily
I am pleased with the quality of this eye palette. I enjoy using daily its natural shades. I was pleasantly surprised with the quality of the brush. I usually will have to buy a better quality brush for my make-up products but not this time. I will keep using this brush after the palette is exhausted. DoctorDoctor
Verified Purchase
Colorescience Mineral Eye and Brow Pallet
I first got introduced to Colorescience by their wonderful face pallet to hide bruises, redness, breakouts. They are brilliant. Now I find out they have a eye and brow pallet. the colors are awesome neutrals! The quality is amazing, I love this mineral healthy pallet which can be used for day or night. I no longer will be an eye shadow junky! This is a staple that you will want forever more! Aglessolutions22
Verified Purchase
Artist Palette for the Eyes and Brow
Even though I am an artist I have always had trouble with my eye makeup, until now! This palette of colors is easy to apply and it doubles for both your eyes and brow. Many possibilities with all of these subtle colors. Versatile neutrals
I received this versatile palette as a free gift with one of my larger purchases. I use it on eye lids and brows, and the end result is an enhanced natural look that I love. The colors are easy to blend to get the shade I want. The included brush is a nice quality. Finally found a palette that is safe for my eyes.
I am so happy with this palette from Colorescience because it does not contain talc or other irritating ingredients. Colors can either look natural or you can achieve a smokey effect but in either case, the application is easy and convenient. I use the palette for eye shadow, eyeliner and brow. LovelySkin Customer
Verified Purchase
Natural look!
I like to use when I am going to the beach. It gives me very natural look. I believe that minerals work well with the sun. Great Product for travel and office
Easy to use and perfect for touch ups. An essential in my travel bag or on the go. Jbl1955
Verified Purchase
fantastic
Love love love this kit. I am them all! So versatile, you can use this for covering blemishes, touching up your lips with a natural shade, eye shadow, liner. All of Colorescience products have an A+ rating with me. LovelySkin Customer
Verified Purchase
Eyebrow Palette
This was my second purchase of this palette. You can't beat the quality. LovelySkin Customer
Verified Purchase
I finally have eyebrows!
I have never been able to find a brow pencil or brush that looks even remotely natural on my thin pail brows. This goes on smoothly and evenly. I am still experimenting with the lids. I use the lightest color on my entire lid, and I like the results. I am 64 and haven't worn eyeshadow for a decade or so because they always seemed cakey and seemed to accentuate my wrinkles. This stays silky and even. Exceeded my expectations! GoldenGaga
Verified Purchase
Colors and brush don't match the photo
The palette I received (perhaps they have recently changed the palette colors?) included light beige, dusty pink and warm brown pans (much like colors in the photo). The final two colors are different: a darker pink/beige plus a dark grey. So if you are looking for those colors, you might want to give it a go. The brush is double ended. It has an angled eyeliner brush on one end and a small eyeshadow-type brush on the other. Seems like a fine palette, just not what I was expecting. LovelySkin Customer
Verified Purchase
LOVE it!
I've used this every day since I received it. It shadows lids, lines eyes and fills in brows beautifully. LovelySkin Customer
Verified Purchase
I like this product .
I bought this brow palette, years ago, also, needed a new one, and this one has four colors, the old had 3. it is slightly different. I like it because it is a very versatile, product. I use it to fill in my eyebrows, to put a smokey liner around my eyes, and shade then too. So natural, and pretty looking. It lasts for years, depending on how often and how much. But it is very pigment, so it goes a long way. LovelySkin Customer
Verified Purchase
Love this
Once you know how to use this, this is wonderful. Really makes your brows natural looking. Easy to mix to get just the right shade. Best brow kit!
This is by far the best brow kit I have ever used! It last such a long time and you can use one of the shades for an eye shadow! So functional and easy to use! LovelySkin Customer
Verified Purchase
nice product
decided to try this wHen finishing up my old used to be favorite brow makeup. NOW this is my favorite. Bridget22004
Verified Purchase
Nice but not worth the price
I've been wanting to get this brow kit for awhile now. While this palate is for everyone (3 different shades of color), it's kind of a waste of money. I have blond hair, so im not going to use the dark black shade. I could have easily just bought one shade at half the price. I will say though- the blond matches perfectly. LovelySkin Customer
Verified Purchase
Redhead Eyebrow Color
These colors are perfect for redheads. LovelySkin Customer
Verified Purchase