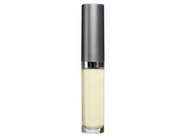 Write a Review - Receive 50 Rewards Points!
Tell us your thoughts about Colorescience Eye Camouflage so we can help you find the right products. With your review, you'll also receive 50 Rewards Points. Please note that it may take up to 72 hours for a review to appear on site. All reviews are subject to moderator approval.
Write a Review
23 Results
Too much product
It was way too light for me. Light as in color, not in texture. The texture was actually kind of thick. I did not like it.
Great Product
I love the way this concealer covers the dark area under my eyes and the subtle illuminating affect it gives when finished with your make up application. For a successful application use VERY TINY DOTS only in the area you wish to cover ( 1 to 3 dots are enough). With pinky fingers gently tap the concealer to distribute it in this area. Having used an eye cream or serum before the concealer helps the application of the concealer not to drag. Prior to the application of the concealer I apply my Primer but next to none in the eye area. After the concealer application use a Kabuki Brush to apply your mineral compressed powder all over the face including all around the eye area. Remember products in this order for best results Primer, Concealer, Mineral Powder. This concealer is also great for diminishing a blemish, scar, and even a sunburned nose following the above steps.
very irritating
Would be a nice product if it didnt irritate my eyes! The money Ive spent on eye and skin products that annoy my skin is huge.
Concealer
Concealer helps to moisturize and cancel out bluish tint under eyes. It is a little sticky but I put it on under primer then add a little flesh toned concealer and mineral powder. Sometimes I add a little of this product with my flesh tone creamy concealer for better coverage.
poor consistency
I "mixed" the product with the wand as the instructions said. The color is yellow, which I have used same color in another product that is more like a chapstick. This yellow seemed much to white, and very thin. It easily settled into creases which made things worse. Didnt like it. Sent it back.
Great for camouflage of dark areas under eyes
I have used this product for years and really like how it hides dark areas and makes my eyes look much brighter!
Good product
I really like this product. It gives my eyes that fresh face look. It was easy to apply and looked natural. I don't usually wear concealer, but thought I would try this one b/c I like colorescience. I would purchase again.
it is worth the money
Finally I've found the cream that reallyworks. Though allow time for the cream to absorb.
Gets the job done!
Easy to apply and gets the job done!
Hides dark spots
I've just started using this product, but thus far, I'm very satisfied with the coverage it provides for my dark circles.
great product
I was surprised that I liked this product. It goes on smooth and really covers dark circles. I use it after my eye cream. It's pretty smooth too. I'm really happy I purchased it. And, you can't beat the price. Of note, it is light so keep that in mind. it can be darkened with another concealer.
great product
really lightens my under eye circles. goes on smoothly and doesnt cake on like some concealers I have used
Great eye brightner
This eye cream lightens and brightens, and I think it is best as a base layer or primer, under your regular concealer for the best effect. I also use it around my nose to moisturize and brighten the red areas. Great product.
Covers and conceals well
I use this daily along with the eye serum and my eyes look and feel wonderful.
Disappointed
From the description I thought I would like this eye concealer and have the Colorscience Primer which I like. Too shiny and mascara (waterproof) comes off on it so I have black under my eyes which defeats the purpose.
Fabulous
The cover up really works. I have tried many different brands but this one is the best.
Great cover-up
This eye cream is just what it says, a Camouflage! It's great to brighten under eye dark circles.
Good eye cream
I have been using this eye cream for the past 3 years. However, I don't use it alone. I have another eye cream that I apply before putting this one on. If I don't, then the My Favorite Eyes Cream flakes a lot. If this cream didn't help hide my dark circles I might not use it, but it does a pretty good job of that so I think it's worth it.
Pretty good
This eye cover up was pretty good better than expected it blends in with any skin tone to help camoflauge under eye circles
Not the same package as shown.
I love this product, but it came in an orange tube. Hides dark spots. I use it all over where needed, not just eye area.
Too thick
This cream is rather thick and heavy and is difficult to spread without pulling the skin under the eye. It goes on better if you already have eye cream on. It does have a nice lightening effect.
my favorite eyes cream
I have significant dark under eye circles and puffiness due to allergies. This undereye cream is one of my favorites because it is so soothing. I use it as a primer for my concealer.
Wonderful eye cream
My favorite eye cream is wonderful. I love the way it goes on.