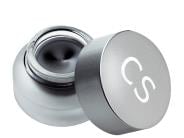 Reviews For
Colorescience Gel Eyeliner
I had to throw it out!
This eyeliner went on smoothly, but then over time it left lots and lots of tiny black chips of eyeliner under and around my eyes. If you looked in a close-up mirror, it was a mess! I threw it out after using it just once. Very disappointing! LovelySkin Customer
Verified Purchase
Stays on
I've only found one other gel brand that works for me having oily lids until I tried this brand. i don't even waste my time with pencils. easy to apply, stays put all day and no raccoon eyes. Need some other color choices. LovelySkin Customer
Verified Purchase
Love Colorscience!
Instead of trying to do it all this brand keeps things rather simple and makes high quality products over a quantity. Case in point this eyeliner. Instead of creating 10 eyeliners/ colors that are just ok the focus is on making one really awesome product! I love cream eyeliners. It is my favorite way to create a line, and with a brush I can control the look I want. This is a rich black and for my brown eyes it is the color I prefer 99% of the time. Cant go wrong. I just recommend investing in a good eyeliner brush ) LovelySkin Customer
Verified Purchase
Best!
I have tried many gel eyeliners. This one is by far the best. Goes on very easily and stays on. And when ordering from LovelySkin you get it fast, plus no shipping or tax fees. Love it!! LovelySkin Customer
Verified Purchase
Only liner that has ever worked for me!
Ive tried probably a dozen different eye liners over the years and have never been able to master them. I either looked like a clown after applying, or they stayed on only long enough to get out the door and it then looked like dashes across my eyelids! I decided because this was a gel to give it one more try. The gel was easy to apply, much, much easier than others, whether expensive or not. With a few days practice, I could apply evenly and it lasted for a reasonable amount of time. Soon began get positive comments. It does last longer than any other but does seem to not last quite as much as I had hoped. I think my eyelids produce a above average amount of oil, so I cant blame Sunforgettable. I just need to find a top coat to set the liner so it stays longer. Surely there is one somewhere! LovelySkin Customer
Verified Purchase
Love this!
The gel eyeliner is easy to use, stays on a long time and is a beautiful rich black color! LovelySkin Customer
Verified Purchase
Smooth eyeliner
Goes on smoothly and stays put! LovelySkin Customer
Verified Purchase