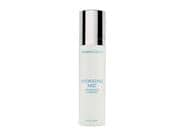 Reviews For
Colorescience Hydrating Mist
$40.00 LovelySkin Customer
Verified Purchase
Staple product in my regimen
I absolutely love this hydrating mist. I use it in between certain skincare steps to dampen my skin (such as before applying my hyaluronic acid serum) as well as to set my makeup or if my skin is feeling dry during the day. I will definitely repurchase. LovelySkin Customer
Verified Purchase
Favorite Setting Spray; Sprays a beautifully light mist
I have used the Colorescience Hydrating Setting Mist off and on for years. I came back to it recently and was pleasantly surprised with their new formula. (I realized the setting spray seemed better than I remembered it to be, so I compared current ingredients to the old bottle I had and noticed the formula was a little different.) Also, the dispenser is the very best: it sprays a beautifully light mist. My makeup stays on all day with this spray. Hydrating Mist
I've purchased Colorescience Hydrating Mist multiple times and absolutely love this product! I use it several times a day. I have one in my purse, bathroom and bedroom. I'm very sensitive to scents and have topical chemical allergies and Colorescience products are the only one I'm able to use without chemical sensitivity! Thank you for your awesome products! LovelySkin Customer
Verified Purchase
Omg
I received as a bonus after a purchase and probably never would have tried not thinking I needed a hydrating mist but this stuff is great! It mists my face lightly not looking sopping wet like some setting sprays and does exactly what it says. Another great Colorescience product! The Finishing Touch
I like the way this hydrating mist sets my makeup and gives my face a nice finish. I reapply throughout the day to refresh my makeup. It's the icing on the cake! LovelySkin Customer
Verified Purchase
Not very impressed!
It works fine, but it doesn't mist like other brands I have tried. LovelySkin Customer
Verified Purchase
Disappointed
I've used Colorscience foundations powder for years. I bought the setting spray thinking it would be a great addition to my morning routine. This product works the opposite of what it says. Save your money, and find a different setting mist that works. LovelySkin Customer
Verified Purchase
BEST hydrating mist ever!
At first I thought this was a product I really didn't "need" but I was wrong! You mist your face after applying your makeup in the morning which ''sets'' it. Then, as many more times as you feel you need to refresh! It feels and looks amazing!! LovelySkin Customer
Verified Purchase
Nice finish
Pleasant, mild scent. Gives a nice finish to the mineral products and seems to hold them in place. LovelySkin Customer
Verified Purchase