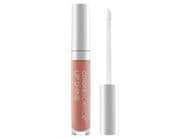 Reviews For
Colorescience Sunforgettable Lip Shine SPF 35
$29.00
Love the concept
Love that it has spf! But this color was too light for me. I will probably purchase a different color or the clear. Also a little drying so maybe add lipgloss or chapstick over or under. AshleyChristina
Verified Purchase
Go-to for Lip Sun Protection
Love this product for adding a little shine and moisture while also protecting my lips from sun damage! I always keep one handy for outdoor workouts and for any time I want a little boost of color or gloss. thorsfav
Verified Purchase
Awesome
My favorite, as it is hard to find a lip gloss which plumps your lips AND has SPF. The Best! Just ok.
Not any shine and seems to wear off quickly. Won't buy again. Nice, but not enough color
This gets four stars for moisture and SPF -- but I am disappointed in the color selections. The coral is too light for me, and washes me out. Wish there were more choices in slightly richer colors. Cynders
Verified Purchase
Stays Put
This is a lovely texture that isn't sticky yet it stays in place for hours, providing ongoing protection. It seems slightly plumping, similar to other plumping glosses but has the bonus of sunscreen. ElleStiles
Verified Purchase
Beautiful and Protected
This is one of my favorite SPF lip products. It's lightly minty, not sticky, and imparts a beautiful shine. I'm excited to try more colors. LovelySkin Customer
Verified Purchase LovelySkin Customer
Verified Purchase
Clear Lip
I thought it was completely clear but it looks half white and when I apply it my lips look opaque, even so I still use it because after a while of applying they stop looking like that. Maybe later I will try another with some color because I like how moist it leaves the lips and of course it protects you from the sun.. OMG!
AMAZING. Finding a smooth gloss that has SPF is unheard of. Let alone having such amazing colors. Let alone having SPF of 35! I'm in love. I came to the website to not only leave this review, but to buy more colors. KellieShovlin
Verified Purchase
Good nonsticky gloss
This gloss is great as it is not sticky and has spf. Color is light, which I wanted. The only drawback is it has a slight odor, but not a deal breaker. Colorscience is a good line for the few products I have tried. Kind of chalky
I was hopeful about this gloss, but I don't like it very much. The color is pretty, but I find the finish chalky and that is not very attractive. If I use it over a shiny lip balm that helps it be less chalky. I like that it has SPF, but I wouldn't buy it again. LovelySkin Customer
Verified Purchase
If it's CS, it's awesome...
I have yet to purchase a ColorScience product that I didn't love. They do it right every time and this lip gloss is no exception. Most lippies with SPF are dry and cakey or the color is waaaay off. Not this. Moisturizing, long-lasting, and spot-on color. Try it - you won't go back. LovelySkin Customer
Verified Purchase
protect your lips
Love this lip shine. I have in various colors and it doesn't gets sticky. Durable and great protection against sun and uv rays Best lip shine ever!
I wear this morning and night (plus I reapply through the day multiple times) because of how hydrating this is. I only have it in the pink color but would purchase other colors in the incoming months because this is really a game changer. LovelySkin Customer
Verified Purchase
Meh...not worth the money
I didn't notice any difference in this lip shine to compare with the cheaper lip gloss. The color is very light. It's doesn't dry my lips, but it also doesn't last too. Just didn't notice anything special about this gloss. Just ok... Sunforgettable Lip Shine
I am pleased with this product as it goes on smoothly and has the SPF for the lips. the color is neutral. It has a glossy sheen. :) Keeps lips moist
I like this so much I ordered it in a different color. I like that it has sunblock in it because I am outside a lot Flowers
Verified Purchase
Multi-Purpose Lip Color
I am 65. I mention that as a way of saying that I've been at this game a long time. I've grown tired of lengthy rituals to get ready and want something simple. Also, like many woman my age I've discovered that less is more. That's why I like this product. It has great sun protection while providing a nice pop of soft color that brighten my face a little. This time I purchased the pink and like it so much I think that I will go for the rose next. LovelySkin Customer
Verified Purchase
Worth trying!
I have been looking a long time for a lip gloss that contains sunblock! Decided to give it a try. Smooth texture. Nice shine and color (although I wish it also came in a slightly darker shade). I apply it alone or over lipstick. I will definitely buy again once the tube runs out. LovelySkin Customer
Verified Purchase
Colorscience Lip Shine
I like that this product has sun protection it. The color is just the right for every day wear. Goes on smooth and not sticky. LovelySkin Customer
Verified Purchase
Do not like
I didn't like the feel, look or smell of this lip gloss. Felt pasty and too much shine to my taste. LovelySkin Customer
Verified Purchase
Natural look!
I use this product on the beach. It gives me very natural look and protects my lip very well. Very nice
I really like that it has sun protection. I absolutely love the color it's not too sheer just the right amount of color. LovelySkin Customer
Verified Purchase
Great product
Mineral based SPF. A bit sticky upon application. Hydrating. LovelySkin Customer
Verified Purchase