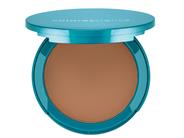 Reviews For
Colorescience Natural Finish Pressed Foundation SPF 20
$55.00
So smooth!
Color chart really helped match me with my color on the first try. The product is super subtle and is a great way to mattifying any glowing and dewy ness from your face and give a smooth finish LovelySkin Customer
Verified Purchase
Colorescience Natural Finish Pressed Foundation SPF 20
This is not necessarily pressed powder but a foundation in a solid form so it's very thick. Can't use pressed powder brush. Not an issue though. LSCustomer
Verified Purchase
Nice pressed powder
This is nice and works as spf as well as pressed foundation. However it is not as full coverage as many other products. Easy to reapply so perfect for touching up your spf on a sunny day! Great for Sensitive Skin
I really like this pressed foundation, my only thing is that I wish it was a little bit more buildable, I feel like you aren't able to put an adequate amount on without it looking cakey. Good coverage, good for your skin
I keep coming back to this because of its coverage and the way it feels on my skin. Very lightweight. My skin tends to be slightly combination, and it's a good match for keeping it from getting too oily or dry looking. I also like a foundation that isn't bad for your skin and has spf included. LovelySkin Customer
Verified Purchase
ColorScience Pressed Foundation SPF 20 - Medium Sand
Love this pressed powder foundation, been using this for years before they changed the naming. I used to be the California Girl color and find the Medium Sand works best. To me, it's slightly lighter when applied then what the picture shows. I usually use a foundation brush but a beauty blender works well too if you want to build more coverage. I already apply sunscreen but having this also include SPF is a plus and its water resistant which is a win-win. LovelySkin Customer
Verified Purchase
ColorScience does it again!
I am a huge fan of their powder SPF so I decided to try their makeup on a whim. My regular powder foundation is decent but only because it's from a relatively clean company and it offers SPF. Anyway back to this product.... it's incredible!! This powder offers SPF, has great coverage and blends to my skin perfectly! I have NEVER had a perfect match. I'm sold!! Love love love it! LovelySkin Customer
Verified Purchase
Good product
I'm a bit oily and a powder sunscreen product is good for me. I use several other Colorescience sunscreen products which I've reordered several times, and like those, this one is a solid addition to my sun protection arsenal. Adaptogen
Verified Purchase
Wonderful
Thankfully my skin is not horrible but I discovered this foundation while at the derm spa and along with the SPF which I love it gives a nice flawless finish. I doubt I will ever change from this foundation beautiful powder foundation with sunblock
I purchased this powder to use as a sunblock touch up for during the day; it leaves a beautiful finish and has excellent sun protection; I have another powder foundation that does not have sunblock, and this one performs just as well in terms of providing beautiful coverage with the added benefit of SPF; I bought the shade medium sand which is a pretty good match for me; I am NC30 in general; I have already hit pan on this foundation and will repurchase it when its all used up. zgirl76
Verified Purchase
Too yellow
This brand is best for warm toned skin in my opinion. On pinker tones, it is too yellow. Also slight but perceptible sheen which you may or may not like. LovelySkin Customer
Verified Purchase
Great Pressed Foundation
I use this with the Sunforgettable Tint Du Soleil SPF 30. The two products together give me enough coverage in addition to sunscreen, which is very important. Rhondamj
Verified Purchase
Amazing powder
Perfect coverage with an spf! Will buy it again :) LovelySkin Customer
Verified Purchase
Colorscience Natural Finish Pressed FoundationSPF20
Love this product, just use sunscreen the Pressed Powder and I'm good to go Highly recommended!! irishrose2
Verified Purchase
Just right
Perfect. I really enjoy the pressed foundations vs the loose powders on the market. Lasts all day. Does not look greasy. Has not caused any skin irritation. Will repurchase again! LovelySkin Customer
Verified Purchase
Pressed Foundation
I just started using it. I was looking for pressed powder that does not contain harsh ingredients, and I found this one. So far so good. It did not irritate my sensitive skin however I find it a little drying. I apply it after my sunscreen. I think I will have to apply moisturizer before using this powder. The color looks natural on my skin. I will continue to use. LovelySkin Customer
Verified Purchase
Excellent for my Sensitive, Oily, Rosacea Skin
Oh my goodness, this has been the best foundation for my sensitive, oily, rosacea skin. I love that it also has sun protection. It doesn't make my oily skin more greasy, and the coverage is natural and beautiful. Plus, it's super easy and quick to apply. Super nice as a busy mom of 3 kiddos 7 and under. I can build it up to be more of a medium coverage or wear it lighter. I don't think I will ever wear liquid foundation again. Thank you, Colorescience. Pursuingjesus
Verified Purchase
Easy to use
This powder foundation is easy to use and allows for effective, total coverage. Nice texture and tint. LovelySkin Customer
Verified Purchase
Wonderful Foundation
To be honest I purchased this foundation to use as a powder over my liquid foundation, but after using it I found I can use it alone and still get great coverage. Really love it! Coverage with SPF
So far, I like the coverage although I've never used a mineral powder. It's got great staying power with little need for reapplication. I think using the right brush and primer also helps. LovelySkin Customer
Verified Purchase
The finishing touch.
I use this as the lock-in finishing touch after applying my Colorescience Even Up (50SPF). I'm an outdoorsy type and am in the sun & on the water a lot. I winter over in Florida, so sun exposure is a constant battle. I've already had multiple squamous cell skin cancers removed and am all about the sunscreen. I also break out easily and most regular sunscreens are tough on my face. I'm looking for evening-out skin tone and sun protection with a natural looking finish that will last most of the day. This is easy to apply (and re-apply) and doesn't cake. I keep it light, and it's not my primary foundation, so I can only speak to it used sparingly. I like it very much and have re-purchased several times. LovelySkin Customer
Verified Purchase
Colorscience Pressed Foundation
This product feels great on the skin when used properly (very scantly). It doesn't look like many pressed powders. Doesn't cake on, spreads evenly and really gives a very natural look to the skin. It stays on throughout the day too! Just dust it on very lightly! LovelySkin Customer
Verified Purchase
Nice Foundation!
I had never used a mineral powder foundation until this was applied on me in my plastic surgeons office. The coverage is build-able and gives my face a nice finish. I like to apply it with a kabuki brush for best application. LovelySkin Customer
Verified Purchase
nice foundation
I bought this from my friend recommendation, I love it. I put on this product on top of my moisturizer and my face look very smooth and hold up for the day. Since this is a mineral power, I feel my face so fresh and no power residue look. will continue to use this product now. LovelySkin Customer
Verified Purchase
Good SPF powder
This SPF powder is perfect for days when I just want to wear a powder over my moisturizer or sunscreen just to give myself a little color and reduce shine. It's also great for setting liquid foundation without caking or creasing in areas of wrinkles or pores. It doesn't oxidize/change color during the day and it looks nice even after a long day outside. LovelySkin Customer
Verified Purchase