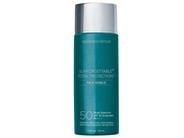 Reviews For
Colorescience Sunforgettable Total Protection Face Shield SPF 50 PA+++
$39.00
146 Results
Hate it
Glow is this awful gold shade. Not flattering- makes you look greasy. Or like an Oscar. Colorescience sunforgettable total protection face shield.
Love this product! I use it with the colorescience Pep up. Great combination for my skin! Gives your skin a nice glow. Highly recommend. Bronzed!
I have a more olive skin tone, so this product does well for me. It is VERY bronzing so be careful those with lighter skin tones. I have been mixing with my moisturizer as well as my foundation. I love it, but a little goes a long way. LovelySkin Customer
Verified Purchase
Not good if you're dark skin
I got the bronze one of this. This SPF leaves a grey tone on me. It's very hard to blend in. I waited 20 minutes and it still did not blend it. I'm not a fan of this at all. Wish I could give this 0 stars. LovelySkin Customer
Verified Purchase
Great spf
Great spf. There is no real color just glow but love mixing a little with tinted spf! Nice highlight too. LovelySkin Customer
Verified Purchase
A bit greasy feeling
I use the product but wish there was an in between color. I mix the glow with the darkest color to get it right. The coverage is nice but feels very greasy/oily. I won't purchase again but like the idea of this product and will look for something similar next time. LovelySkin Customer
Verified Purchase
No Pilling!!
This is the only physical sunscreen I can use. I've tried SO MANY sunscreens that pill upon application and leave a white cast. This is a physical sunscreen so it still leaves a cast, but it's not a white cast, and after about an hour the cast disappears. Better yet, this product plays nicely with other products and blends well on the face. I can't tell you how frustrating it is to have a sunscreen that pills, it messes up my whole morning routine. It's so great to be able to get the protection of a physical sunscreen with no pilling!! The Hype is real!!
I am very careful when purchasing sunscreens as they tend to break me out. I have sensitive & dry skin and after reading in details the ingredients used to make this 100% physical sunscreen I made the purchase and I am so glad I did!! It is the most silky liquid and easy to blend with a beauty blender. I have been wearing this for 2+ weeks and it has not caused my skin to breakout. Leaves the skin looking radiant and provides excellent coverage!! LovelySkin Customer
Verified Purchase
A glowing report!
I became excited when I read about this new product as I am concerned with protecting my face from further sun damage, and prefer to have a bit of tint/coverage in the mix. This product served both preferences beautifully...AND added a beautiful glow! Mature skin benefits greatly from a dewy finish and a soft glow that reflects light. How lovely that a product now exists to cover all the bases -sun protection, light to moderate coverage, and an aesthetic bonus! Highly recommend! LovelySkin Customer
Verified Purchase
Love it
Never disappointed with this product. I golf and in the sun. The product protects me from burning and doesn't make me feel like I'm wearing a sunscreen. LovelySkin Customer
Verified Purchase
Still Looking for the Perfect SPF
The texture of the product is good for oily to combination skin. It doesn't feel heavy even when the humidity is high. My issue with the product is that it leaves a bit of white cast on my skin. When I follow the product with powder, this is not a problem; however, I would not wear the product alone. Since I don't wear makeup every day, this means I need another product for those days. My search for the perfect facial SPF continues. LovelySkin Customer
Verified Purchase
Best I've found
I use a lot of sunscreen and for my face this is the best mineral sunscreen I've tried. The tint is just enough to counteract the whiteness of the zinc oxide but it doesn't look like your wearing foundation. It's not drying but it's not greasy either. LovelySkin Customer
Verified Purchase
Love this product!
I saw this on TikTok. It goes on smooth and leaves a flawless finish! Hours spent in the Sun at my son's baseball games and my makeup is perfect, matte and shine free. Highly recommend! bobbyzaunt
Verified Purchase
Great tinted sunscreen
Doesn't irritate my skin and I don't have to wear makeup, all while protecting from the rays. LovelySkin Customer
Verified Purchase
Nice glow
I mix this with my foundation for expediency and it works for me. I have occasionally used this alone just to have some sunscreen on my face before I ran out but it's not a stand alone product under most circumstances for me, it's a good addition that gives the skin a nice glow. Hawkster
Verified Purchase
Best sunscreen !
I have tried many different physical sunscreens . All of them always make you have a white cast . This is the best one out there . The pink color evens out skin discoloration and offsets any white cast . And the consistency isn't think - easily spreadable LovelySkin Customer
Verified Purchase
Excellent Product!
It's lightweight with great protection. I got this in all three tints and will definitely be re-ordering. pretty glow
This is quite shiney/glowy and you may not want it on your entire face, but it's easily toned down by mixing with another sunscreen or lotion, like the regular sunforgettable shade. I love it. I like it but....
I am returning it. The coverage is fabulous, it's just a little too pink for my taste. It doesn't even out my skin tone in this shade. It's a great product and will purchase again in different shade Zippy123
Verified Purchase
Perfect cosmetic sunscreen
Goes great under powder, forms a filmy coat over skin that almost functions as a foundation. Moisturizes well on its own. I am light-skinned so the glow color does look bronze on me but not bad! LovelySkin Customer
Verified Purchase
Very light
This is very light in weight. It provides a huge GLOW which I need to dial down a little with powder. Still love it. boomboom
Verified Purchase
Worth it!
I hate sunscreen! The smell, the feeling, when it pills when you apply it. This is one sunscreen I will stick with. It smells fine and isn't overly greasy while also not being drying. It does pill a bit so I apply it in zones and that seems to help. I love that it protects also from blue light and radiation too! LovelySkin Customer
Verified Purchase
Beautiful and Protected
This is one of my favorite tinted SPF formulas. I am very fair, and the original color works well on my skin. It has slight pink undertones, which is rare for a tinted sunscreen (usually the undertones are more brown to orange). The product has light-medium coverage, and I often use it in lieu of foundation. LovelySkin Customer
Verified Purchase
Perfect Face Sunscreen
I love this - it has become my new favorite sunscreen. It's tinged light pink and blends in so easily. It feels very light for an SPF 50, and I love using it every morning! LovelySkin Customer
Verified Purchase
Love it!!
This is the best tinted moisturizer that I have ever used. It leaves such a lightweight, dewy finish that is perfect for summer. I usually use the light tint but this time I decided to try the glow and it's just beautiful. LovelySkin Customer
Verified Purchase