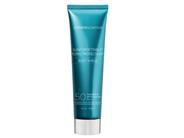 Reviews For
Colorescience Sunforgettable Total Protection Body Shield SPF 50 PA+++
$45.00
25 Results
Great product.
I have tried other sunscreen products and for me this is the best. Total protection body shield goes on smooth and dries with out the white zinc patches that I have found with other brands. Yes it does protect you from sunburn. Adds a nice glow
I was really curious to try this. When I first put it on it looked a little dark and scary but as soon as you rub it in it just adds a hint a color and a nice glow. LovelySkin Customer
Verified Purchase
Live it.
This product goes on easily, feels good and protects me from the sun. Never disappointed. LovelySkin Customer
Verified Purchase
Awesome
I really like this product. It makes your skin look bomb! I love knowing my skin has SPF, yet it has a tint to it. Love it. Jmo2020
Verified Purchase
Best tinted body sunscreen I have ever used
While I agree with others that the product is a little drying, I found that if I have used lotion first, and let it absorb, then it is fine. What is wonderful is that at 50SPF, it blocks the sun, but I have a natural "tan" AND IT DOES NOT COME OFF ON CLOTHES OR FURNITURE! That is a first in my experience. I really like this Brand Colorescience! LovelySkin Customer
Verified Purchase
Love it
It gives me enough color to not look fake while providing me with a good amount of protection from those harmful UV rays. I just have to remember to let it dry before getting into my clothes..otherwise it does transfer. But overall I love it! Great product. LovelySkin Customer
Verified Purchase
Pretty Good
First off, Thank You, LovelySkin, for being a great company with great products! I've been on the search for another good physical sunscreen to add to my rotation, and have already found the SkinCeuticals physical sunscreen (regular or tinted versions) to work very well for me. Chemical sunscreens are not an option for me as they really irritate my skin, causing a hot burning feeling and immediate redness. I like how this one is water resistant for a little longer than some others, and that it is a higher concentration of zinc. However, to me it feels very thick on and also remains a little greasy. My face also felt hot and itchy with this one, perhaps due to the silicone content. I DO still like it for body use though, and it will be good for swimming due to the longer water resistant time (80 min), but for my face I will stick to my old standby SkinCeuticals physical sunscreen. Once again, Thank You Lovely Skin! LovelySkin Customer
Verified Purchase
Makes Your Skin Look Brand New
Positives: - I bought the Bronze tinted version of this sunscreen. The shade blends in well and gives your skin a great, natural bronzed look. - It is not greasy at all! Negatives: - I wish the tube was bigger. - If you are wearing light colored clothes you have to be careful to not get the sunscreen on it, otherwise it will be tinted. Kohlmk49
Verified Purchase
Splendid
Love the way this blends and covers crepe and evens out 60 year old skin JUST enough to look younger not fake! Coming soon: a before and after to my blog and YOUTUBE :). Thank you Colorescience MynaByrd
Verified Purchase
Love it! Great for sensitive skin.
I tried this in a sample and liked it so much I bought a tube. Nice color and it has a smooth non-greasy feel. A little goes a long way so start out with less than you think you need. I use this primarily on my neck, décolletage and arms. I can only use products that contain physical sunblock active ingredients (zinc oxide and titanium oxide) or I have a contact dermatitis reaction. Note: I also use EltaMD products that I buy from LovelySkin. EltaMD Was recommended by my dermatologist. So you might want to check them out, too. Make sure to check the active ingredients if you have sensitive skin like me. LovelySkin Customer
Verified Purchase
ColoreScience Sunforgettable Total Protection Body Shield SPF 50
Provides great sun protection as stated. I found the formula a little drying to the skin and difficult to clean residual marks left in bathing suit and clothing. LovelySkin Customer
Verified Purchase
Love it!
Colorescience is the best suntan lotion I've ever used. It goes on soft and silky ( no need for applying a moisturizer 30 minutes before you suntan lotion ) and doesn't rub off on your clothes. No ghost like appearance that other high SPF lotions give you. LovelySkin Customer
Verified Purchase
Love it
This is the best sunblock I have ever used. It even fades sunspots, I think because of the antioxidants. It does not peel off if I have creams underneath it. Yay! LovelySkin Customer
Verified Purchase
Colorscience Sunforgettable Total ProtectionBody Shield SPF 50
Love this product gives super sun production and has a nice texture. I reapply again as it is so hot and sunny in Central Florida now. I highly recommend this product in fact, think I will try the facial sunscreen. irishrose2
Verified Purchase
Almost Great
I love all Colorescience products. I bought this to use on my body for the beach. I think it is more intended for regular non-beach or non-swimming use. It went on clear. But, later white streaks showed up. Also, it didn't cover evenly. I had a few patches of skin on my legs that burned. And, I definitely applied a generous amount and covered thoroughly. I wish this could replace my chemical sunscreen for beach, but it's not reliable enough. Works well for wearing short sleeves if you want extra protection for body. Just not the beach. Lindsay
Verified Purchase
Love it
This is such a great protection from sun damage without being chalky-white! Really worth the money Jazzersher
Verified Purchase
Feels Like Silk!
My 6 year old and I LOVE this new to us product. I ordered this to give it a try. Best purchase ever. My little girl says it feels like silk. Highly recommend to wear everyday! Dancing
Verified Purchase
Wonderful protection
I enjoy the Colorscience line and this one is wonderful on my body. Color blends in without a white look and feels nice and creamy and soft on my skin. Offers great protection with out any burning. LovelySkin Customer
Verified Purchase
Amazing body sunscreen
I received a decent sized sample of this from LovelySkin and loved it, so I purchased the full size. This sunscreen goes on so smoothly and provides excellent protection with Zinc Oxide (the best physical blocker). I do not like tinted sunscreens this one has a slight shade to it that is not white but definitely not like other tinted sunscreens—I would almost call it a very light beige or off white? When it has been applied, I cannot notice any tint at all. It goes on easily, blends superbly, and dries to a nice finish that is neither greasy nor drying. I haven't had a problem with this sunscreen creasing into any lines or staining any of my clothes! This is another winner from Colorscience. Good Body Mineral Sunscreen
I gave this 4 stars because it does show up in the lines on my neck even if rubbed in well. That said, I really like it otherwise. I like that it is mineral, SPF 50, and is moisturizing since my skin is somewhat dry. It does not leave a whitish cast on the skin, another good thing. Just rub it in pretty well, and you'll be happy! LovelySkin Customer
Verified Purchase
Good Product
This works well on the days you will be spending a significant amount of time outdoors, though not as mousturing as I require for my skin. It is a great sunblock with nourishing ingredients. Effective but a bit drying and messy
I love the high level of protection that I get from this product. I just returned from a month in Aruba, and never burned with this sunscreen. I have very fair skin and have had some skin cancers, so this is crucial for me. However, even though this feels silky when applied, I found that it dried out my skin. So, I started alternating this product with more moisturizing sunscreens every two hours. The biggest concern I had with this is that it leaves a skin-toned stain on all my swimsuits, and it is almost impossible to remove. So, even though it's very effective, I think I will look for another product with a high level of zinc oxide such as EltaMD next time. LovelySkin Customer
Verified Purchase
Finally an elegant body SPF
I have been obsessed with searching for a natural mineral daily body SPF that is not greasy or whitening. This is the best one I have found so far. It is still a little sticky and rubs onto jewelry and dulling it, but I still put it on the exposed areas of my arms and hands daily. Blends pretty well, but I am very fair skinned. LovelySkin Customer
Verified Purchase
Fantastic sunscreen
I love Colorescience sunscreens. They are innovative and effective. This sunscreen is hydrating and gives me the sun protection I need without nasty chemicals. I feel good about applying it, and it prevents me from getting burned. I have gone through half the bottle and will definitely be repurchasing!!! Not what I thought
I tried this thinking it was for your face. My mistake. Ok, not a fan of this product as I think it leaves a white film on the skin. Now, I have a tan from golf and so you really have to rub this product in, but you can still see it. I'm not giving up and will give it a try again. I am, however, thinking of getting the one for the face. Received a sample and liked it. LovelySkin Customer
Verified Purchase