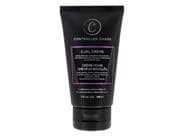 Reviews For
Controlled Chaos Curl Creme
18 Results
Best styling product I ever used
I have very difficult hair. It is multi textured, slightly curly, wavy and even straight in some parts. It tends to be very frizzy. This is truly the first product I ever used that made a difference. No offensive odor. Just a clean smell. Absolutely no stickiness. Use as directed. It could not be easier. Turned my hair into a head of even waves. I did not use a diffuser. Simply applied when wet and let air dry. I just bought two more tubes in fear that it will be discontinued. I do not see it advertised anywhere. Come on, please market this stuff and keep it available!! LovelySkin Customer
Verified Purchase
AMAZING!
I have naturally curly hair. Problem is that my hair is fine, frizzy, and I color it. I have never been able to wear my hair naturally without looking homeless or like I stuck my finger in a light socket. I have tried every product you can think of for 29 years. The results varied from greasy roots, crunchy hair or a frizz afro. This stuff works!!! I haven't straightened my hair in weeks and I have gotten so many compliments. Trust me. You need this! Great curls!
I have not used any other curl product since finding CC. I love how it leaves my curls soft, unlike other products. LovelySkin Customer
Verified Purchase
A little heavy for fine curly hair
I have shoulder length curl (between a 3A and 3B) and my hair is fairly fine. I like to use a creamy product in the humid summer months. This product is ok, but weighs my hair down more than I like leaving it feeling rather limp and not just- washed bouncy. It is probably a nice product for more course hair. LovelySkin Customer
Verified Purchase
Controlled Chaos.
I had a big hope for this product. My hair is not really coarse , but the chaos is not really controlled. Have tryid different amount in different ways . Control is too soft for me. Does what it says
This product does exactly what it says it will do. It really helps to control frizz. Unfortunately for me, because I didn't read past the fact that it helps with frizz, I blow dry my hair straight & it's not good for that. If you want to embrace your curls without frizz, then this product is for you! I used it, then blow dried my hair. I feel like the results of doing so, my hair looked dull, not shiny. The directions tell you to apply product on soaking wet hair. If you do that & let you hair curl, you will have curls with no frizz. LovelySkin Customer
Verified Purchase
great control
offers great control, but your hair has to be soaking wet. i thought i'd be left with soft curls like the product advertised but my curls were crunchier than i'd have liked. not my favorite product. i'm still on the quest for the perfect product! maryellenrn090
Verified Purchase
Can't be without.
If you have wavy or curly hair this is a must. It does not leave hair crunchy. Just beautiful SOFT waves and curls. I use it on my daughter as well. The other day a person asked me what I use in her hair and ordered this product immediately. Sometimes I will add a defining spray or shine serum if I want extra bounce or definition. Some of those products make my scalp look oily. So I avoid if possible. For regular everyday Curl maintenance this is all I need. Lindsay
Verified Purchase
It works
I really like this cream for my thick coarse wavy hair. It leaves a define curl. The only thing that I don't like is when you first put it on it leaves a sort of white residue but once you massage it in your hair it disappears. I wish the cream makes my hair softer but it does keep it from being frizzy. Creme
The product did not work for my hair, my hair was still frizzy. Not sure if it's the product or because my hair is in bad shape. LovelySkin Customer
Verified Purchase
A little goes a long way
I have shoulder length ringlet hair I love it It's very light and makes my curls bouncy and shiny LovelySkin Customer
Verified Purchase
LOVE THIS PRODUCT
I have naturally curly hair (Caucasian) and have tried all kinds of gels and creams and mousse, you name it, I've tried it! This is the first time I have soft, beautiful curls that stay all day long. Some of these reviews emphasize following the directions, but if you have curly hair, you know how to flip and scrunch product! I will definitely be buying this again! LovelySkin Customer
Verified Purchase
Works as advertised!
This is the best hair gel/cream I've ever used, and I've tried everything! It doesn't leave your hair crunchy or wet looking, but it gives great hold! Keeps the frizz down and maximizes the waves. I have already reordered. LovelySkin Customer
Verified Purchase
The best curl cream
This is the best curl cream I ever purchased. My curls look perfect. I can pull my fingers through my hair without messing up the curls. It feels so natural... I will definitely buy it again. LovelySkin Customer
Verified Purchase
Love this product
This product is wonderful it brought the shine back to my hair and tamed my frizz. Love it!! LovelySkin Customer
Verified Purchase
OK
It's nice but leaves my hair feeling like a lot of product is in it. I will use only on the weekends when I decide not to do anything. Would not repurchase again. LovelySkin Customer
Verified Purchase
LOVE!!
Seriously, if you have curly hair this is the best! It doesn't get all stiff and crunchy, but it holds the curl and eliminates the frizz. I live where it is super dry and my hair used to be super frizzy and have tons of static, this has helped a ton! I've used it on humid vacations as well and it still holds true. LOVE IT!! one of my favorite hair products
I have very fine, curly hair that needs a lot of hydration and gets frizzy easily out when spending a lot of time outside. This product somehow not only manages to hydrate and define my curls but keeps it looking great all day, even in humid weather. For me, this is a life saver.