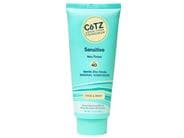 Reviews For
CoTZ Sensitive Face & Body Mineral Sunscreen SPF 40
22 Results
Best sunscreen
I've tried so many sunscreens. It's very hard to find a good physical zinc sunscreen that does not leave my skin white. This goes on sheer once rubbed in. Provides great protection. Doesn't dry my skin out and is not oily either. My skin breaks out with anything I put on it. I find this sunscreen does not make my face breakout like others do. So far this is the best sunscreen I've found.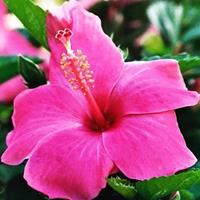 Too thick for daily face use. Only lasted a month and a half.
Definitely too thick for daily face use but maybe a beach day. I liked it until I realized it only lasted a month and a half. I only used it on my arms and I already need a new one. LovelySkin Customer
Verified Purchase
Love this gentle, mineral, physical suncreen for my face
This is the first physical (non-chemical) sunscreen that does not make me look like a white ghost. It blends in nicely so it becomes invisible. It also applies smoothly without having to pull on my skin. JoyfulRedhead
Verified Purchase
Excellent mineral SPF!
If you're looking for a high quality mineral SPF, I highly recommend this one by Cotz. It readily absorbs into the skin without leaving a white cast. Amazing since it is 20% zinc oxide. It is my go to for my neck & body. Teresa1955
Verified Purchase
great sunscreen
Sinks in with no white residue; no sunburn LovelySkin Customer
Verified Purchase
Perfect for body
Pros: - sensitive skin-friendly - reef-safe - gives you a nice glow from within look - perfect for body Cons: - some white cast -not for the face (I have dry skin, and even my dry skin turned into a slip and slide. I was blotting oil all day). Excellent sunscreen
I have used a tinted moisturizer on my face for years, but prefer a non-tinted sunscreen for my neck and hands. This fits my needs perfectly for a non-chemical sunscreen that doesn't irritate my skin. Calming protection with no sting
I have used the COTZ Sunscreen for years because most other sunscreens burn my sensitive skin. With this order I apparently ordered the wrong item though. I really wanted the TINTED sunscreen. I like it even better than most pricier foundations containing sunscreens! It gives a light coverage with a nice glow for me. LovelySkin Customer
Verified Purchase
Great Sunscreen
This is a really great value for a good product. I have used some more expensive brands and have not been as impressed as I was with this product. It does not irritate my skin or make me break out like chemical sunscreen does. I will be keeping this in my summer skin care routine. LovelySkin Customer
Verified Purchase
Easy to apply and not left white residue
I like the product in ten of absorbing, water resistant, and not left white residue including leaving the face feel matte...not oily. So many good quality products for a reasonable price—it's become my new favorite sunscreen! CoTZ is the Best
CoTZ is the best sunscreen. It absorbs and spreads evenly while using a small amount. You can use it alone or like I do with mineral powder for a very natural look. I will continue to use this product because its effective and affordable. LovelySkin Customer
Verified Purchase
Good sun protection
My husband uses this every day, and it protects his skin very well. It doesn't make him look pale, either. LovelySkin Customer
Verified Purchase
Cotz Sensitive Mineral Sunscreen
I have sensitive skin. First day I used this, it broke out my skin with 2 big knots/cysts on my face/neck. It is also more difficult to rub in. I know the mineral screens have to be rubbed in to avoid total whiteness, but this one takes extra effort compared to others I've used. I have used several mineral sunscreens, but this one just doesn't measure up for me. As I said first thing, I have sensitive skin, so you might be fine with it but the knots/cysts surprised me. They're bad enough it'll take medication & a couple weeks to get them healed up. Dries transparent on medium tone skin.
After trying several sunscreens for my face I've finally found my holy grail, Cotz Sensitive! This sunscreen checks all my requirement boxes: *100% mineral sunscreen, no chemical filters *Does not irritate eyes because it is completely mineral *High concentration of zinc oxide, it has 20% *Only zinc oxide as the active ingredient *No white cast on my olive skin tone *SPF between 30-50, this one is 40 *Water resistant *Fragrance-free *Moisturizing *Not too expensive. I could give this sunscreen 10 stars. I haven't seen any other check all these boxes at the same time! Right after blending, it completely becomes transparent which is incredible for an all mineral formula! For sensitive skin
All of the other sunscreens I have tried on my face have caused an itchy reaction until I tried this one. It is a barrier sunscreen and not a chemical one, so that may be the difference. But it is the first one that I forget I am wearing. I wore this yesterday from 7:00am to 11:00pm and didn't have any reaction at all. This one is a keeper the only slight downside is that you have to make sure you have rubbed it in well, as it is a bit thick. LovelySkin Customer
Verified Purchase
Great product!
I love this sunscreen. I have used it for over a year. It does not contain chemical sunscreens which tend to break me out - no problem with the Cotz. It leaves a nice finish on my skin and disappears even though the product contains zinc oxide. I love it!! I won't use anything else. LovelySkin Customer
Verified Purchase
Highly recommend!
I tried a sample of this product and loved it! I just purchased the full size and I couldn't be more pleased! I have worn this everyday for over a week and I actually like it better than any face primer I've ever tried. I have extremely sensitive skin and sun protection is a must but so many sunscreen products cause a reaction or burn or are just overall gloppy to wear under makeup. This one is none of those! I highly recommend it! LovelySkin Customer
Verified Purchase
Never Dries
This sunscreen is very thick and white. When I first saw it, I thought there was no way it would blend into my face without leaving a white cast. Amazingly, it did with little effort. However, it remained moist on my face, which is a feeling I dislike in winter and would absolutely loathe during the humid summer. I appreciate that it is fragrance free and contains a high amount of zinc oxide, but the texture prevents me from liking this product. Cotz Sensitive SFP 40
This product I cant do without having fair skin and a lot of sun exposure. This product keeps my skin clear of sun damage and I have tried many others! LovelySkin Customer
Verified Purchase
COTZ Sensitive SPF 40
I started using this sunblock a few weeks ago. It goes on easily and doesnt leave a white residue. I have really sensitive skin, and have not found it to be irritating in any way. I dont use it on my face, but would definitely recommend it as a "body" sunblock. LovelySkin Customer
Verified Purchase
Cotz
Its a little thick for my liking. Mixing it with a little moisturizer will help with evenly spreading it on the skin. I like that it did not irritate my sensitive skin. Thick
This stuff is thick but with some work you can blend it in and get really good coverage from the sun with out the white residue showing like some others. This stuff also works well in the water, although it appears to lift in water. So I usually wipe my face after swimming and then reapply. It also works well under my make-up. LovelySkin Customer
Verified Purchase