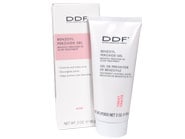 Reviews For
DDF Benzoyl Peroxide Gel 5%
16 Results
Buy This
I've always had acne issues. This product and line in general works. I recommend buying it because overnight (80%) is gone. Clean face with hot water, pad dry then apply trust me!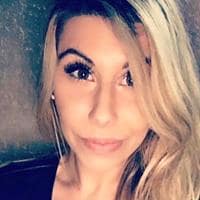 Good benzoyl peroxide formulation
I mix this product with prescription topical clindamycin to prevent breakouts. I used to break out into hormonal acne every month, but this product with the clindamycin keeps everything at bay. It absorbs nicely with the clindamycin and is non-drying. This product will not be as effective alone, however if you''re looking for a nice benzoyl peroxide formulation, I definitely recommend this one. LovelySkin Customer
Verified Purchase
GREAT Price!
I'm in my early 30s and have suffered from adult onset acne for years, especially biweekly when hormones spike. Using a benzoyl peroxide has been my only saving grace. I can use this product daily or as needed and it really helps control the acne I have and it's great for prevention. I was using a $90 product sold to me by a friend, but I couldn't help but think that there was a more affordable option. This product us that option! It is very effective and when using it once daily I have not noticed any excessive drying, though I always use it with a light moisturizer. I'm a big fan! The product is a bit thick, but absorbs quickly, so it needs to be spread onto the skin quickly. It smells medicinal, but I have no complaints because it works well! I do not have sensitive skin, and it stings when I accidentally get it too close to my under-eye area, so be mindful when applying! LovelySkin Customer
Verified Purchase
DDF Benzoyl Peroxide
This is the first time i bought this product and i am very happy with the results. I used circadia night and day time cream (65 dollars a bottle) for years and i heard wonderful things about the ddf benzoyl peroxide cream so decided to give it a try and i will be repurchasing!! Thank you for the amazing products at an amazing price, LovelySkin! LovelySkin Customer
Verified Purchase
Best Benzoyl Peroxide
I just purchased my third tube of this product. I have struggled with adult acne my entire life until I found this product. I only wish I could have found it sooner. I use it every day religiously. I no longer worry about zits popping up. It also layers well under other products. Make sure to let it dry for 5 minutes before applying other products. I considered trying another brand, but why? This works for me! LovelySkin Customer
Verified Purchase
good product
DDF benzoyl peroxide gel works great on my oily skin. LovelySkin Customer
Verified Purchase
It was okay
It did dry out my skin so moisturize I did notice a slight difference but it wasn't really strong for me. Excellent product, fast results
Excellent product and it really works. You can notice results fast with this product. Within days you see the difference. LovelySkin Customer
Verified Purchase
Surprising results
I have used everything for breakouts-with no luck . This really works. It is a bit drying, but with a light moisturizer, it is not a problem! I am so happy with my results! LovelySkin Customer
Verified Purchase
IT WORKS
I used this product for 2 years, after Proactiv stopped working for me for 6 years. I am taking one star off because it can be overly drying especially because i used it twice a day. In colder season, no matter how much i moisturize you can see lines almost wrinkle like because the product dries up my skin. A tip for current users, apply this product fast because if you dont it will get into pebble like so you need to evenly distribute it to your skin. Also, make sure you do not have tissue residue or it will interfere with the application. Amazing!
This worked great on my hormonal chin acne! It is a must have for acne sufferers! LovelySkin Customer
Verified Purchase
Love It
This is truly a great product. It helps keep my skin clear with little irritation, even if I apply it twice a day. I used to use a topical prescription antibiotic solution with a benzoyl peroxide wash, but this works nearly as well (the tea tree oil in it has antibiotic properties) and I can feel better about not using long-term antibiotics. I would recommend this product! LovelySkin Customer
Verified Purchase
This really works
Love this product. Nothing else has worked as well. It is helping to eliminate blackheads and breakouts. LovelySkin Customer
Verified Purchase
Works without overdrying!
I've been using this product for about 6 months, almost nightly. I'm in my 30's, still have breakouts and have used many benzoyl peroxide products over the years. This is my new go-to! It works to shrink the pimple overnight, making it go away sooner, all without over-drying my skin. And affordable! This tube will last me through the year! LovelySkin Customer
Verified Purchase
Works so quickly!
This product is all it claims to be and more. My 'stress' breakouts cleared up within days of starting the product. It has not dried out my skin like other acne products. LovelySkin Customer
Verified Purchase
Fantastic
I am 44 years old and still struggle with acne. This product is awesome. I am too sensitive to salycitic acid but this benzoyl peroxide gel does the trick. It works literally overnight to reduce the size of acne and actually clears it up completely within 2-3 days. Highly recommend this! LovelySkin Customer
Verified Purchase