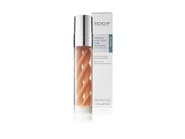 Reviews For
DDF Wrinkle Resist Plus Pore Minimizer
11 Results
Haven't used it.
It's basically just a primer to use under make up. I was not expecting it to be that kind of product. Good for that though! DDF wrinkle resist plus pore minimizer
Have been using this product for several years now and absolutely love it. LovelySkin Customer
Verified Purchase
Great Product
Love this product, but I do think it's a bit expensive. I think we're paying a lot for the fancy look. Please rethink the price. Thank you DDF!
I just starting using this, and I'm loving it! It's a great makeup primer and helps my makeup stay on longer! I don't have very large pores, but this seems to reduce the appearance of them! I haven't used it long enough to judge the efficacy of it on wrinkles, but so far this is product does not disappoint! APPLICATION ADVICE: This product goes a long way, so be sure you only use 1/4 pump - 1/2 pump to cover your face and neck. One pump is WAY too much. This multi-tasking product is a great bang for the buck! LovelySkin Customer
LovelySkin Employee
Like it
I have to say I'm impressed with DDF. I have oily skin with large pores especially my nose area. This stuff diminished my pores and helps my makeup stay true all day. I've always wanted to use a primer which I consider this to be, and it works really well. LovelySkin Customer
Verified Purchase
Keeps me young looking
I am 38 yes. old and I get compliments that I look like I am in my 20s. Minimizes my pores from previous acne scars. Goes on thinly and not thick at all. Blends well under make up. LovelySkin Customer
Verified Purchase
The best
I enjoy how nice the product feels. Its non oily silky-smooth ingredients makes my skin feel firm and is great under make-up. You only need a small amount so the product should last a long time! LovelySkin Customer
Verified Purchase
Great Product
I actually got a sample of this in my Birchbox and couldnt believe how awesome this stuff was! Ive been telling all my friends about it and encouraging them to try it. I have very large porse, especially on my nose. In fact, a little kid asked me once "why do you have little dots all over your nose?" Oh I was so embarrassed. This product is amazing and I would really encourage anyone who has larger pores to use this product, faithfully, and tell me you dont see a difference b/c you absolutely will! LovelySkin Customer
Verified Purchase
DDF Por Minimimzer
This product is a great base for makeup as well as a good skin care product. I like it alot -- minimizes pores and I think leaves skin soft to the touch, without being greasy or "dewy" -- its more matte. LovelySkin Customer
Verified Purchase
DDF Pore Minimizer
Have used it for one week in the morning. Makes skin soft and am already seeing a difference. I have big pores and they are lessening. I am surely purchase again. LovelySkin Customer
Verified Purchase
Excellent Product
Seems to provide gentle exfoliation which my dry sensitive skin needs.