Reviews For
Derma Topix Oil-Free Moisturizing Sunscreen SPF 30
Good, But Not Great
This sunscreen is well formulated to some degree, but if you rub it in too much. you're likely to have the product pill and flake on the complexion. This makes it a challenge to use, especially when applying makeup. This is also one of the most boring sunscreen formulations as it does not contain any antioxidants.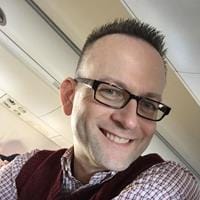 Derma Topix Oil-Free Moisturizing Sunscreen SPF 30
I personally didn't like this product due to the Titanium Dioxide ingredient. It actually does a great job of preventing sunburn, BUT it doesn't rub in easily, just sits on top of your skin & is quite difficult to wash off, even with a body pouf. LovelySkin Customer
Verified Purchase
Great for active outdoor people!
I've been using this product daily for about 4 years on my face, neck, back of hands, and wrist/forearms. I spend a lot of time outside - hiking, biking, sailing, kayaking, etc. several times a week. I usually apply only once in the morning. A little bit goes a long way. If I know I'm going to be on the water, I may add a bit more before going out, or add a little zinc to my nose/ears. I also use their ultra lite moisture cream at night. I'm 68 and often get compliments on my skin - what more can I say? LovelySkin Customer
Verified Purchase
Wonderful Product
I have been using this product (Derma Topix Sunscreen, SPF 30) for many years. On occasion, I have tried other sunscreens, but I always return to this one. It is the best! It does not leave my face looking oily and shiny as others often do. LovelySkin Customer
Verified Purchase
Good product
I used to buy this same product at a dermatology clinic for my child at a higher price. Both he and I have very sensitive skin and this sunscreen works for both of us. I'm glad that I found it here. LovelySkin Customer
Verified Purchase
Nice oil-free moisturizer
I have been using this sunscreen moisturizer for many years and love the protection it has provided for my skin. LovelySkin Customer
Verified Purchase