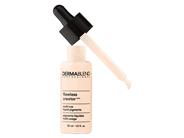 Reviews For
Dermablend Flawless Creator Multi-use Liquid Pigments
$40.00
Not for me
Had high hopes for this product, after the one I'd been using was discontinued. This was stated to be for Olive complexions. But this product was a deep orange color - did not blend well - cakey and hard to remove from my face. Sorry, had to return it. A first for me at LovelySkin. citychica
Verified Purchase
Dermablend Flawless Pigments
Disappointed made my face look orange . kathygallitz
Verified Purchase
Perfect Coverage
I have several discolorations from acne scars, brown spots and more. This makeup covers them PERFECTLY. This make up has great coverage and pigment and I will never use anything else. It is great for my acne prone skin. I sometimes add a drop or two to my moisturizer for a lighter (tinted) sunscreen look. I just ordered my 3rd bottle! LovelySkin Customer
Verified Purchase
Flawless
I love this foundation. When I put it on it covers enlarged pores and Inflammation. It looks natural too. Had to return this
It was much too thick and caked on my skin. Even when I mixed it with a liquid/gel serum, it became very inconsistent in texture... LovelySkin Customer
Verified Purchase
Not what I expected
Applying this was great. A little goes a long way. Its light and airy and matched my skin flawlessly! My only issue is that I often have to work outside for my job... its runs right down your face if you perspire or sweat at all. This product is terrible if humidity is an issue. ashgrey23
Verified Purchase
Tinted moisturizer.
Works great with my SkinCeuticals Hydrating B5 gel. No heavy makeup just as tinted moisturizer. LovelySkin Customer
Verified Purchase
Not my cup of tea
I guess this is good makeup, but it does not cover my skin enough. The texture is not as I expected either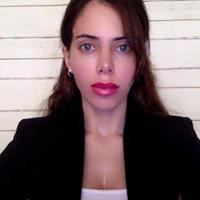 Alexandralop
Verified Purchase
Very runny
This is okay. I love the other dermablend foundation much better AshleyChristina
Verified Purchase
After three months of using it
Lightweight and good coverage. LovelySkin Customer
Verified Purchase
Excellent coverage
This product has excellent coverage! It will conceal all redness, imperfections in skin tone, etc. It is thick so use sparingly. I really like this foundation. Practice, practice
Delivers what it's supposed to do. Act as a great cover up for uneven skin, scars, dark spots etc. It approaches the look of stage makeup if you use too much. Just use a small amount - too much will look very flat. Use a brush or sponge to smooth the effect before applying blush etc. No problem with this product rubbing off on clothing or other people but did use the setting powder. It looks professional all day and lasts right until bedtime for those late work days. Practice a LOT and with different tools before trying this on a work day or date night. LovelySkin Customer
Verified Purchase
Great for sensitive skin and a bit cakey
This foundation has such a simple list of ingredients, which I really like. Every ingredient is okay to use on my ultra sensitive skin. I have rosacea and contact dermatitis. This product respects those things and doesn't cause any unnecessary irritation. I only use about a drop of 10N and 2 drops of 30N and work it in with my fingers. After an hour or so, there is a bit of a cakey finish but it's much less if I don't use a setting powder and just leave it unset. Without setting powder the foundation transfers easily yet doesn't cake as much which is worth it to me. If you do prefer to set this foundation, I really recommending using any other setting powder then the Dermablend one. That powder is the worst on any foundation in my opinion. This foundation is my go-to though because it's lightweight and sensitivity friendly! LovelySkin Customer
Verified Purchase
Natural, Easy, Changeable Coverage
I have finally found the perfect foundation! I can use this on its own, or I can put a drop or two into my moisturizer for light coverage, or I can add a drop in to my bareMinerals complexion rescue for a little bit more coverage. I can also use this on areas of my face that need full coverage all by itself. It is so versatile! We will be re-purchasing, but maybe in a shade darker. LovelySkin Customer
Verified Purchase
Pancake like application
I can't use this product. Looks like clown paint. I'm not the greatest at applying makeup, but this is impossible for me to use. KathyLupinski
Verified Purchase
awesome
Little goes a long way. Use a sponge or brush to apply better than your fingers. Color matches are perfect. LovelySkin Customer
Verified Purchase
Dermablend liquid drops
Flawless as a product. But, totally flawed applicator. Doesn't really create drops. Love the texture of application. Light feel. Spreads evenly on the skin with outstanding coverage. LovelySkin Customer
Verified Purchase
wanted to love it
The consistency was just too thick. I felt as if it couldn't blend. I use plenty of products from derma always in the same color (10n), and it seemed completely off. LovelySkin Customer
Verified Purchase
Excellent Flawless MakeUp lives up to its name...
This makeup is excellent and does really create a flawless finish! I do love it and alittle goes a long way. I finish it off with my dermablend mineral makeup. Will continue to purchase! LovelySkin Customer
Verified Purchase
Great Product
I love this stuff. Where have you been for the last 10 plus years? I mix a little in to my zinc based sunscreen to give it a tint and diminish the white cast. Although I am on my first bottle, I know I will repurchase! Dermablend
I have always used Dermablend but never the multi-use Liquid Pigments. I love the coverage and how it is so smooth going on. I have told several about it and they have bought it too. I will use this make-up for a long time. LovelySkin Customer
Verified Purchase
Can't live without this stuff!!
This foundation is amazing! It provides maximum coverage with so little product all while looking so incredibly natural. I call it magic in a bottle this stuff is sooooooo good. Very lightweight on the skin
I have used the same foundation for years and thought I would try Dermablend. I am so glad I did. It is very light on the skin and not heavy. A little goes a long way, and, along with the Dermablend powder, they work great. I will be buying it again. LovelySkin Customer
Verified Purchase
Dermablend Pigment Liquid Makeup
Really a great product! I added a few drops to my regular cream foundation and it made a smooth, silky textured base that went on flawlessly. Great coverage, but not cakey or heavy looking as it has a smooth gliding application. Highly recommend! LovelySkin Customer
Verified Purchase
5 Stars.. but with a condition
This is an amazing product but on the condition that you mix it into another product that works for your skin. It is very opaque coverage when used alone, so mixing with a moisturizer or a serum is going to be a must for most users. I have mature, dry skin that is in good shape, but I need to even out my skin tone. I even use it as an under-eye concealer without irritation. I get various results in application, depending if I use a brush, my fingers, or a sponge. If you have any dry patches, or flakes, you have to be sure to exfoliate well or again - depending on the medium used for mixing it, can leave a mottled effect which is not the best looking. Bottom line - great product but application technique will depend totally on our skin type. Stays all day, and I found it does not settle into fine lines. I set with a finely milled powder and use an illuminating primer underneath. OnTheMesa
Verified Purchase