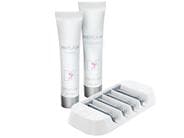 Reviews For
DERMAFLASH The Essentials Anti-Aging Exfoliation Replenishment Kit (ONLY FOR USE WITH DERMAFLASH LUXE, ONE or Rx)
$29.00
Great product!
Great product and price. Received quickly! Will buy again! Sandie7
Verified Purchase
Love my Dermaflash Luxe Replenishment kit!
This truly takes care of my skin. I enjoy smooth, soft & dewy skin! It's gentle and easy to use. The cleanser & moisturizer really adds to the wonderful effect it has on my skin. LovelySkin Customer
Verified Purchase
Dermaflash Luxe Refills
I absolutely LOVE Dermaflash Luxe! I treat myself once a week and my skin never looked so good! All my face products works better on my skin as my face is clear, glowy and smooth! Refills are a blessing to help you keep up your routine! A MUST BUY! You will save a lot of money by doing this yourself then going to salons! Hey, you owe it to yourself! Your skin will love it! GiselaG
Verified Purchase
Lovely to Experience LovelySkin !!!
After purchasing my DermaFlash from a television retailer, it was time to buy replacement edges. I was so happy to find LovelySkin as an authorized retailer with a great Rewards Program. Easy to sign up & different category qualifications, this may be my new skin care store! Great variety of brands & fast shipping made for a wonderful shopping experience. So, do your research, ladies & you might find they have the best prices, too! A must for your dermaflash
I love my Dermaflash so of course I like the replenishment kit. My Dermaflash is my most favorite face device I have purchased this past year and I am always buying the newest face devices. shellbell23
Verified Purchase
Spa-like results for a fraction of the cost!
I bought the Dermaflash luxe because I don't like spending upwards of $75 for a single similar treatment. It has taken me a while to get good at it, so I wanted to by the replenishment kit to keep practicing. I've also cut myself a couple of times. So you need to be careful. That's the only reason for the 4 stars vs 5. LovelySkin Customer
Verified Purchase
Everyone needs a DermaFlash
For at home exfoliation and elimination of those pesky "peach fuzz" hairs there is nothing better than DermaFlash. Keeping enough blades on hand makes it easy to use every week. The before and after products make it an "at home" treatment with spa results! LovelySkin Customer
Verified Purchase
A must with your Dermaflash
You need to have a fresh blade in order to get the best results. Great Value
If you have gotten in the habit of dermaplaning your own face during quarantine, this set is a great value! It works with the Dermaflash machine, which I use once a week. The blades are disposable and the whole process leaves your face feeling silky smooth. Product glides on my face after doing the process! Would rather buy blades only
This is a little expensive but I need the blades for my dermaflash. I don't care for the products in the tubes and wish I could buy just the blades at a slightly cheaper price Solved my problem!
I have really enjoyed DermaFlash. It solved a problem for me, which was this baby fine "peach fuzz" I had all over my face. Impossible to remove with most things (like razors, etc) this product has made all the difference. I also notice my skin looks smoother after use, which is a nice added bonus! LovelySkin Customer
Verified Purchase
You need these
I purchased the Luxe Derma Plane and anticipating I'd love it I knew I'd need more blades eventually so I bought these. So easy to load these from the holder onto the Luxe & you get more cleanser/pretreat plus after treatment lotion. Maybe they'll offer more in a package in the future to cut the cost a bit. Mamoo22
Verified Purchase
Face So Smooth
The DermaFlash system is the best for giving you a smooth face. It makes your skin glow by removing all the peach fuzz as well as the coarser hair. Also, your treatment products penetrate the skin better for greater efficacy and your daily face makeup looks more natural. LovelySkin Customer
Verified Purchase
Love!
I love dermaflash! It not only removes those little hairs but it helps removed dead skin that make it harder for serums to absorb.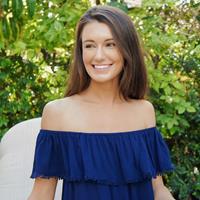 Dermaflash replacement kit
Love my dermaflash. Not sure how I got by before discovering it. I wish you could buy just the blades as I don't use the cleanser or lotion. LovelySkin Customer
Verified Purchase
Great product
I LOVE my dermaflash. Yes, the blades can be pricey but are well-priced here and when using a promo code the price can't be beat! I occasionally will reuse a blade (clean it with rubbing alcohol after use) but rarely as it does dull with each use. Shipping was also quick! Will definitely purchase again! LovelySkin Customer
Verified Purchase
Too much cleanser and not enough razor/heads
The replenishing kit contains the same products as sold with the Dermaflash initial purchase. I like the Dermaflash Luxe alot but would prefer to buy these items separately. Since a new razor/head is needed each time, I would prefer to buy 10 or 12 heads without the cleanser or cream each time because there is more of these items than needed. I use this once a month. LovelySkin Customer
Verified Purchase
Love this kit!
This kit has everything I need to keep going with my Dermaflash. Great value for the money and customer service is terrific. AvidReader29
Verified Purchase
Great buy!
Love these razors that go with the DERMAFLASH luxe! LovelySkin Customer
Verified Purchase
Stay stocked; they can be discontinued at any time
After the blades for my original Dermaflash were discontinued, I vowed never to purchase another Dermaflash product. I finally broke down when I realized that I was spiting myself, and I really like my new Dermaflash; it's much better than the original. But I'll keep up my blade supply, just to stay on the safe side! LovelySkin Customer
Verified Purchase
Great for home treatment!
Love having the replacement blades on hand for peach fuzz removal.. Makeup definitely goes on smoothly after treatment and my skin has a nice glow to it. Too bad it comes with so much packaging from the manufacturer. LovelySkin Customer
Verified Purchase
You need these!
I am in love with the Dermaflash. The price for the blade refills can not be beat. I highly recommend the Dermaflash, the refills, and the dermapore. LovelySkin Customer
Verified Purchase
Dermsflash really makes a difference!
Out of all of the beauty tools that I own I can honestly say that the dermaflash is one that has truly made a difference in my skin. The cartridges are packaged conveniently well and makes it so easy to attach to the dermaflash. They are grade A quality and in my opinion nothing else compares. LovelySkin Customer
Verified Purchase
Easy to use
I have been using the Dermaflash for a few months and love the way my skin feels after using this. It's much less expensive and almost as good as a salon treatment. The replacement blades have been uniform in quality. On the negative side they are packaged in heavy plastic that is not recyclable. I didn't realize how expensive it would be to replace the blade weekly. The face wash and moisturizer are just ok. Nothing special really. LovelySkin Customer
Verified Purchase
Pricey
It does a good job removing the hair but I don't see that it helps in anti-aging. It is very pricey considering you are only suppose to use each blade once.