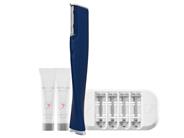 Write a Review - Receive 50 Rewards Points!
Tell us your thoughts about DERMAFLASH LUXE Facial Exfoliating Device so we can help you find the right products. With your review, you'll also receive 50 Rewards Points. Please note that it may take up to 72 hours for a review to appear on site. All reviews are subject to moderator approval.
Write a Review
19 Results
Incredible, Must-Have Device!
It takes a few minutes to get the angle right, but once you do... bye bye peach fuzz and dry skin! I love the way it makes my skin look and feel, and helps prepare my skin for serums and treatments.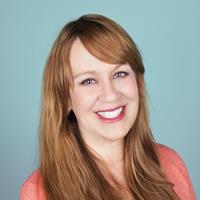 LeighO
LovelySkin Employee
Takes Skin care Routine to the Next Level
I really love my Dermaflash. I'd had the service done several times at a spa, so I decided just to buy one of my own to use at home. This tool helps to effectively remove the top layer of dead skin cells and all the little hairs from your face. I love how my skin feels after I flash and the results last a long time, so you don't have to do this very often. And after you flash, your skin care regime works better and I feel like I use less product. Definitely recommend. DermaFlash 2.0
It helped my very dry skin to look so much better and cleaner. Loved the hair fuzz remover, loved the dead skin removal. It will now help my skin products to really be effective and work to penetrate much better. LovelySkin Customer
Verified Purchase
A must have!
Perfect for gentle exfoliation and peach fuzz removal! Order replacement kit at the same time you order unit! You won't be sorry! Teresa1955
Verified Purchase
DERMA FLASH
The DermaFlash 2.0 is a decent product, but would not qualify as a skin exfoliator to me. It effectively removes unwanted hair. At the price point, the product is a bit overpriced for what it actually does. Skinwisebeauty
Verified Purchase
Great product!!
This device gets rid of all the unwanted peach fuzz on the face leaving the skin smooth and "hair free". It's quick and easy and does exactly what it claims to. Easiest way to get rid of that unwanted peach fuzz! Wow!
This was such a good purchase. The Dermaflash 2.0 has been so good for my skin. It takes off the extra peach fuzz and is enough of an exfoliant to really make my skin glow. LovelySkin Customer
Verified Purchase
Better than expected
This is a unique device. It is certainly better than using the manual razors (Korean) to dermaplane and safer from the nicks those are prone to giving. I found it did well removing peach fuzz and alright on flaky spots. I'm unsure about the gel cleanser you are suppose to use prior to treatment, and it's efficacy. I did not use the after care moisturizer because I am committed to another product line. The device did leave my skin super smooth, and I'm certain my skin care products will absorb better. I've only use once and probably should be using it weekly or bi-weekly. I'll be re-ordering the replacement blades eventually. I took a star off because I feel it's a little expensive for what it does. However, if you are like me and enjoy beauty gadgets, give this a try! It does provide results for smoother skin and better skin care treatment absorption.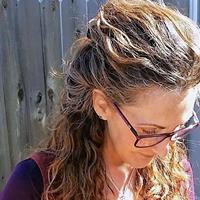 RazzBerries
Verified Purchase
A Game Changer
Wow. Great exfoliation and gets rid of facial hair easily. Big difference between my Tinkle razor. Skin looks brighter and is smoother. At 60 years old, I look good! LovelySkin Customer
Verified Purchase
Wasn't as GREAT as I thought
It's great to take off the fuzz from my face but. If you regularly exfoliate your face when you wash it like I do, you won't see much dead skin. You'll just be removing your facial hair with this device and this is what I''ve been doing with my $20 device all along. Granted, I'm able to cover more area and feel like I'm getting everything, but I really am not super "wowed" by this product. This is coming from someone that will buy all kinds of gadgets and gizmos to beautify and glamorize in order to make my routine and the process of looking better at my age easier!! LovelySkin Customer
Verified Purchase
Love it!
I love my Dermaflash. I can't get as thorough as a professional, but it's darn close. I know it's pricey, but it saved me $$$ by not going for dermaplaning as often. LovelySkin Customer
Verified Purchase
Impressive!
I ordered the DermaFlash in blue and have used it twice now. I usually get dermaplaning at the dermatologist office, but they charge $200 a pop. So while I still plan to go in for the complete treatment every 6 months or so, I was looking for a more cost effective way to get rid of annoying fuzz and exfoliate on a more frequent basis. This is the perfect solution for at-home treatments in between trips to the derm. Was much easier to use than I had anticipated. Definitely hold skin tight and don't be timid. I have super sensitive skin and did not have any issues during or after. I did use the cleanser and moisturizer that came in box. Not sure if that made a huge difference, but both products were high quality. I will continue using. Very small tubes though, so be careful dispensing. I don't think I will have enough to last until re-fill time. That's the only drawback for me so far. LovelySkin Customer
Verified Purchase
Amazing device!
I have been getting dermaplaning at my local med spa for several years, and it can become a costly habit. This product produces identical results and will pay for itself after only a few uses. It is easy to use and does not irritate my skin. I highly recommend it!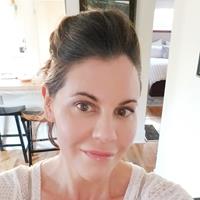 No more peach fuzz
Great tool for removing the blonde hair on my face. LovelySkin Customer
Verified Purchase
Dermaflash 2.0 does a great job
My Dermaflash 2.0 just arrived, and I tried it for the first time. It was easy to use, did not hurt, nick or pull my skin and did a great job of dermaplaning and removed the peach fuzz as a bonus. My skin feels clean, smooth and soft. It took about 4-5 minutes to do my entire face. This device will be a regular part of my beauty regimen. LovelySkin Customer
Verified Purchase
Hair and dead cells gone in a FLASH!
Love this tool to exfoliate the skin and get rid of that annoying fuzz on the face. It makes easier to apply serums/creams, and the makeup looks more "natural." Thank you! LovelySkin Customer
Verified Purchase
Love this!
So easy to use, and it removes way more dead skin than a plain Korean razor. LovelySkin Customer
Verified Purchase
My First Facial Tool
I purchased the Dermaflash 2.0 on a whim. Not sure what results I thought I would achieve but am very happy with my purchase. It removes fine hairs quite nicely, and I can get the little ones on the jawline without any problem. I think what is most impressive to me is the amount of dead skin it removes. I mask/exfoliate regularly so didn't think I would see much. I was wrong. Be sure to use the cleanser they provide - it does condition your skin and prepare it for treatment. I used the Dermaflash once without using the prep and my skin was not happy. I don't need to use it once a week - once every 10-14 days works for me. Simple and effective
I have lots of peach fuzz on my face. I used to shave some places on my face, but this is much easier to use and can get in smaller places (like above eyebrows, upper lip, etc). I used it all over my face, back of the neck, arms and legs! Do it all before you shut it off or you will have to put another blade in. It is easy to hold and maneuver. LovelySkin Customer
Verified Purchase