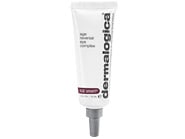 Reviews For
Dermalogica Age Reversal Eye Complex
$80.00
11 Results
Dermalogica Age Reversal Eye creme
Love this eye creme. I always have used skin care from my teen yrs. I thought at 70 yrs I would never see a difference in my eyes. Was I wrong. Finally tried this and I'm on my 2 Nd tube. This actually has helped puffiness and wrinkles. This eye creme is the best for older skin. Only use this at night and I follow up with Intensive eye repair for day. The retinol in the pm eye can be a little drying and the intensive eye repair for day takes care of that for me. Roguewoman
Verified Purchase
Dermological age reversal
All the age reversal products are amazing and the eye Complete is my favorite since I have wrinkles mostly in the eye area ! LovelySkin Customer
Verified Purchase
Gentle on the eyes
I've been using this product for over a year now. Very gentle, non-irritating around the eyes. Helps to keep my under eye skin soft and smooth. LovelySkin Customer
Verified Purchase
Not really noticing any difference
I have been using this product for quite a bit of time everyday. I am not really noticing any difference in the fine lines. It is moisturizing but not a good as a different product I use. I probably won't purchase again unless I see a dramatic change in the next few weeks. I haven't noticed a difference yet
I have been using this product for a month, and I can't say I see a difference. I have very sensitive skin, and this product does not bother my skin, so that is a plus. However, I was hoping it would make my dark circles and puffiness go away, but I can't say that it has gotten any better. Unfortunate, because I love Dermalogica. LovelySkin Customer
Verified Purchase
Best your eyes
İts very useful for eyes and I am feeling really good! LovelySkin Customer
Verified Purchase
Dermalogica Age Reversal Eye Complex
I've used So many other eye creams. All pretty much seemed the same. I love this product! It isn't too heavy and it makes my eyes feel less puffy and wrinkles are much less noticeable. LovelySkin Customer
Verified Purchase
nice eye cream
really makes eyes feel refreshed, not heavy at all LovelySkin Customer
Verified Purchase
Thick and nourishing
This is a rich and creamy eye cream that goes on nicely and absorbs without residue or greasy feel. I like many of the dermalogica products and this one did not disappoint. best eye cream I have found
I am 50 years old and have been looking for an under eye cream that moisturizes and helps with fine lines. This is the best product I have tried by far. It goes on smooth, is not greasy and makes my lines less noticeable. I see a difference when I dont use it. I highly recommend it LovelySkin Customer
Verified Purchase
Love this product
I love the Dermalogica product line and have been using the products for a couple of years. I am 63 years old and people are always guessing my age at 10 years younger then I am. This product is great at reducing fine lines and dark circles around your eyes. LovelySkin Customer
Verified Purchase