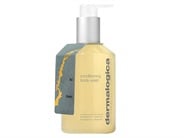 Reviews For
Dermalogica Conditioning Body Wash
$30.00
12 Results
Love, love, love!
First the refreshing lovely scent.....fills the shower with a delicious citrusy scent! A little bit goes a long way! One pump on pouf is perfect! Rinses clean but not drying at all.. Brings a Feeling of Comfort
I was looking for a body wash, something with a subtle scent to pamper my skin without leaving a greasy feeling. I gave Dermalogica Conditioning Body Wash a try and am glad I did! The handy pump bottle is a no-fuss plus. Love it! Was so impressed, I ordered the Body Hydrating Cream too! The box was open
The box was open , the seal was broke , the entire bottle is looking good but I have doubts regarding what is inside to be honest because is a body wash and cannot have seal on the bottle. I hope everything is ok with product, I used this product before is great but was the old look. I will try to came with updates in case something is wrong with the product. New look but same great product
I've used this wash for several years and love it! It foams up and is silky and soft, especially with a shower puff. My skin tends to be very dry so I have to be careful with cleanser. Soaps are so drying and make my skin flake. I was afraid when they changed the packaging that they'd changed the formula but it's just as wonderful as it always was. LovelySkin Customer
Verified Purchase
good
Does not have a strong scent. Happy with the texture but that's it. Love Love Dermalogica Conditioning Body Wash
I've been using the Dermalogica Conditioning Body Wash for about 2 years. It smells fresh and makes your skin feel so soft and moisturized without a greasy feeling. I use this every time I shower and will continue to use and buy this wash. Celeste
Verified Purchase
Okay
The size was the best thing about this purchase. LovelySkin Customer
Verified Purchase
Skin So Soft
I came by Dermalogica Conditioning Body Wash quite by mistake. The usual wash I get from another brand is no longer available, so I had to find something new. I'm so glad I came across Dermalogica's Body Wash. I've been using several of Dermalogica products for many years. This is the first time I've used their Conditioning Body Wash. Like all the other products I've used from Dermalogica, it's wonderful. Not only does it smell like you're having a spa treatment every time you wash, it also leaves your "skin so soft." The more you use it the softer and smoother your skin becomes. I highly recommend this product. LovelySkin Customer
Verified Purchase
Fresh and Clean
I've been using Dermalogica body wash for years. I've tried others, but this one works for me. I work out a lot between yoga and cardio. I feel cleaner and fresh throughout the day. Great product. And thank you LovelySkin.com for awesome customer service.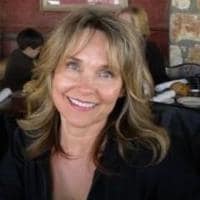 dlbrock
Verified Purchase
Nice Body Wash!
This body wash is wonderful! Love the smell and how it lathers up. I will be ordering this again! LovelySkin Customer
Verified Purchase
Clean, Moisturizing, and Fresh
Love this shower product. It is so very refreshing and classy. Not a perfume cheap smell but classy and clean smelling. It is very moisturizing as well which is great in a dry climate like Colorado. Best shower product I have ever used! LovelySkin Customer
Verified Purchase
Must have
Been using this body wash for years and love it. Smells great and very moisturizing. LovelySkin Customer
Verified Purchase