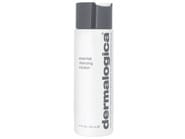 Reviews For
Dermalogica Essential Cleansing Solution
9 Results
Dermalogica is a winner!
Great product. I have sensitive, mature dry skin. This is a gentle, creamy product. I use it in the morning, but since it does not get all makeup off, I use special cleansing gel PM. Cleansing Gel is too drying to use all the time. LovelySkin Customer
Verified Purchase
love it!
This product has improved my skin ! My routine twice a day is to start with Dermalogica's PreClease Balm, or even just some face gentle soap would work too! Then, I go and dampen my face with some lukewarm water in a tissue, put it on my face then put some of Dermalogica's Essential Cleansing Solution onto my spin brush and spin for about 5-6 minutes! I then rinse off my face with luke warm water first, then cold water *this is to close your pores and to make sure none of the dirt or grime gets on it*. I then move on to my face moisturizer and finish on with a combination of Grape seed oil and Tea Tree Oil! ~~~~~~~~~~~~~~~~~~~~~~~~~~~~~~~~~~~~~~~~~~~~~~~~~~~~~~~~~~~~~~~~~~~~~~~ Why get Dermalogica product's ? Dermalogica products are not only gentle to your face but very moisturizing too ! The key to having a clear, acne free skin it to always moisturize it! You should always try to avoid using very harsh soaps on most areas on your face (using spot removers for your pimples is great from time to time) and start using trustful and quality products just like this Dermalogica Essential Cleansing Gel! ~~~~~~~~~~~~~~~~~~~~~~~~~~~~~~~~~~~~~~~~~~~~~~~~~~~~~~~~~~~~~~~~~~~~~~ Products from Dermalogica that I recommend: - Dermalogica Essential Cleansing Solution (moisturizes your skin! and gets rid of all those pimples!) - Dermalogica PreCleanse Balm (helps get rid of grease, oil, pollution!) -Dermalogica Daily Microfoliant (helps get rid of those dark pimple spots and make your skin smooth, white, and glowing!) LovelySkin Customer
Verified Purchase
Dermalogica Essential Cleansing Solution
I have used this product every night for years to cleanse my face and love it. I have combination and sensitive skin. I highly recommend it. LovelySkin Customer
Verified Purchase
Favorite Cleanser
Love the Dermalogica cream cleanser. Face is clean and all makeup off. doesn't leave my skin feeling too dry after cleansing. LovelySkin Customer
Verified Purchase
Martha
This is the best cleanser I have very sensitive skin. This makes my third bottle. I would not use anything else I do use the resurfacing cleanser about twice a week in the morning. Great cleanser
I love how this cleanser leaves my skin feeling clean without feeling overly cleansed. Its a perfect balancing cleanser great for winter when skin is extra dry LovelySkin Customer
Verified Purchase
very soothing to my skin ...
My skin has become very dry so I switched to this product. I have to say my skin is looking and feeling much more balanced. I will continue using and expect continued improvement. LovelySkin Customer
Verified Purchase
The Best Ever
Ive been using this cleanser for several months, in the heat of summer and cold winter. This cleanser doesnt dry my skin or make me oily. I have very sensititve skin and this cleanser has never irritated or caused redness. It removes makeup, even long-wear eye makeup but is gentle. Its about as perfect for me as a cleanser can get. LovelySkin Customer
Verified Purchase
Love this!
Ive been searching for a cleanser for my ultra sensitive skin that feels like its deep cleaning. This is the one! I dont feel dry afterward either. LovelySkin Customer
Verified Purchase