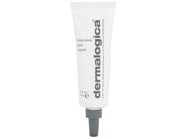 Reviews For
Dermalogica Intensive Eye Repair
$59.00
18 Results
Just another eye cream.
This eye cream felt nice while on and looked fine under makeup. It is not amazing though. I didn't notice any big difference or I would have stuck with it. For the price I would hope to buy amazing. LovelySkin
Verified Purchase
Just okay.
I love some dermalogica products but this one is a miss for me. I don't notice a whole lot of benefits. Doesn't really help with my dry patches. I'll keep looking for something more hydrating. Not worth the price. LovelySkin Customer
Verified Purchase
Dermalogica Intensive eye repair
0n my 2 Nd tube- I'm 70 and this will really help soften lines, calm and moisturize. I use it daily as it works well for me with eye concealer. Love that it blends with eye concealer so well and really hydrates all day. Roguewoman
Verified Purchase
Texture has Changed
I've been a loyal user of this cream for years, mostly because it comes in a tube. I refuse to use products in jars, all esthetician's have told me product eventually gets contaminated even if you use a Q-Tip. My last 2 tubes of Dermalogica Intensive Eye Repair are not as creamy, the texture is almost like regular face lotion, not enough moisture for my eye area. I will be searching for another product. Too bad they had to change a good product! LovelySkin Customer
Verified Purchase
Hydrating!
Leaves the skin under my eyes feeling hydrated and plump! LovelySkin Customer
Verified Purchase
Excellent
I bought this only because it is in a tube and I wanted eye cream in a tube for travel. It turned out to suit my needs. It is very moisturizing and I need that. I have dry uncomfortable eye skin. LovelySkin Customer
Verified Purchase
Great for sensitive skin.
I have used this product for 10+ years. I have sensitive skin and eyes. Most eye creams cause redness and burning, but this product does not. It also moisturizes well and reduces fine lines. LovelySkin Customer
Verified Purchase
Very good product
I use this product every night and it is a great moisturizer for around my eyes. Some age wrinkles are just not going to go away no matter what product you use. I feel this makes my fine eye wrinkles a little less noticeable but mostly I use it as a good moisturizer. LovelySkin Customer
Verified Purchase
Good Eye Cream
I live in a dry climate and this leaves your eyes feeling moist. LovelySkin Customer
Verified Purchase
Great eye cream!
This has been my go to eye cream for awhile. It's moisturizing and works equally great in summer and winter months. LovelySkin Customer
Verified Purchase
Works better than sleep!
...Okay, maybe that's a stretch. But this product saved me from under-eye bags and dark circles that came after losing a lot of sleep in college & coming into my late twenties. After graduating, I have been able to get more sleep, but my eyes still need a daily perk. I use the Intensive Eye Repair once to twice a day with my regular facial care, and have noticed a significant difference since before I starting using it. (I will admit though that I've been told that my dark circles don't ever become significantly noticeable, as I have deep caramel skin with yellow undertones). I alternate using the Intensive Eye Repair with Dermalogica's Active Moist underneath my eyes. I have acne-prone combination skin that gets dry patches my especially here in CO. The Intensive Eye Repair moisturizes around my eyes without leaving me oily, reduces my puffiness and minimizes my (only noticeable to me) dark circles. I highly recommend it for people with my skin type. LovelySkin Customer
Verified Purchase
GREAT EYE CREAM
I purchased the INTENSIVE EYE REPAIR to use after my eye serums/treatments. Based on other reviews, I tried it on my red and irritated eyelids at night. I am not disappointed with this product and will continue to use it. It helps to hydrate and moisturize the eye area. Dermalogica Intensive Eye Repair
After a high allergen season, my under eyes and eyelids are rough feeling and looking. Its from all the eye rubbing I did because of allergies. My eyelids and under eyes started to dry out and get peely. I knew I needed this Intensive Eye Repair stat! I used to use this on my clients when I did facials and I remembered how fast and well it worked with getting the delicate eye areas hydrated and moisturized again. I got it yesterday and this is the 2nd night. My eyes already felt more supple in the morning after the first use. I see less peeling skin. Ive got it on again and Im going to continue to use it every night! The pollen isnt letting up and neither are my allergies!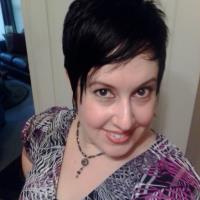 gmchaney
Verified Purchase
Keep Coming Back to This One!
Ive been using Intensive Eye Repair from Dermalogica for years, and while I occasionally get sucked into trying a different brand or product, I always come back to this one. A tiny bit goes a long way and I like that you dont have to dip your finger or a q-tip in a jar like some of them. Easy to use the tube to get just the right amount without mess. I especially like that it is nice and thick, but goes on smooth and not at all greasy. I have very sensitive skin around the eye area and this is one of the few products that does not cause irritation or red bumps if I get too close to my eye. LovelySkin Customer
Verified Purchase
Excellent Eye Cream
This eye cream is truly the best. Since using it, Ive noticed a huge improvement in my lids ... much more firm. Also, the area below my eyes looks more youthful ... less sagging and the lines have definitely smoothed out in the corners. LovelySkin Customer
Verified Purchase
moisturizing
......but that is about it. I really don't feel like this eye cream is doing anything but sitting on my eyes, and quite heavily. It doesn't seem to readily sink in and it tends to make my concealer go into the lines under my eyes more easily. Very moisturizing, though! LovelySkin Customer
Verified Purchase
Best Eye Cream Ever!
I have been using this eye cream for years and I highly recommend it. Great for sensitive skin! LovelySkin Customer
Verified Purchase
highly recommend!
great hydrator for all skin types. LovelySkin Customer
Verified Purchase