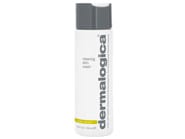 Reviews For
Dermalogica Active Clearing Clearing Skin Wash
$39.00
13 Results
Works well
I was recommended by an esthetician to use Dermalogica products. I decided to try the active clearing skin wash for my mild breakouts. I have been using it for about a week now and have noticed a reduction in breakouts and clearer skin. LovelySkin Customer
Verified Purchase
Love dermalogica
I love this face wash only stuff that works on my adult acne. Plus this site has great prices. If you have adult acne this is a must buy. It's expensive but lasts me for about a yr and so worth getting rid of that adult acne. Good dirt and oil remover
This face wash is great if you want to just take your makeup off or any dirt or oil. I would recommend pairing with another scrub or more active wash. Light and soapy. LovelySkin Customer
Verified Purchase
Great Cleanser
My sons face has changed so much since using this product!!! Highly recommend it. LovelySkin Customer
Verified Purchase
Great skin wash
This face wash has a nice consistency and does a great job controlling oily skin. LovelySkin Customer
Verified Purchase
Best I''ve used, keeps skin clear
This works without drying out skin. Also great as shampoo if you have an oily or itchy scalp. Barely have any breakouts since using. If you add about 20 drops of quality oregano oil to this and shake well to mix, it gives even more of an antibacterial boost. I think the allicin might be the key ingredient that works in this cleanser. LovelySkin Customer
Verified Purchase
Goodbye Oil, Hello Daily Spa Treatment!
This cleanser is hands-down luxurious. I've tried just about every brand you can think of to treat my combination, acne-prone skin, and never found results like I have with the Clearing Cleanser. I love the consistency of the formula, and the chemical polarity of it– no other cleanser in this price range pulls off dirt and oil like this product does! I would suggest using the Pre-cleanse before the Clearing Cleanser, as that will melt off your makeup and dirt so that the Cleanser can work at its best. When I am unable to afford Dermalogica's Pre-cleanse, I use Neutrogena's oil-cleanser before Dermalogica's Clearing Cleanser, and it seems to work as a sufficient substitute on a budget. I will splurge on the Clearing Cleanser, though, as there is no substitute for that product that I have found. Its botanical scent takes me away morning and night. LovelySkin Customer
Verified Purchase
excellent!
works really well without drying the skin. it also helps keep my skin from getting oily throughout the day. i like the pump bottle better than the flip top since water from the shower seems to get in there even when the cap is closed. i like the large size and the pump is easier. will repurchase! great!
great cleanser, very gentle but cleanses well. does not dry the skin or sting at all decreases oil
I recommend this for oily faces. First time I have tried this and it is working great as it balances my face from being oily. LovelySkin Customer
Verified Purchase
Very good daily cleanser
I have been using this cleanser for over a year. I have oily skin and I find this an excellent daily cleanser. It is not harsh and does not make your face red like some acne cleansers. Good for adult acne LovelySkin Customer
Verified Purchase
quiets breakouts
I've seen a noticeable difference in minor breakouts from using the product! LovelySkin Customer
Verified Purchase
I love this product
I have adult acne and I am under a doctors care for it. I was looking for a new product to use and saw this one on the site. I tried it and with in days I saw a difference in my skin. I am no longer a mega oil slick and the light fragrance is very nice as well. I get no harsh burning sensation that I have experienced with other acne products. I totally recommend this to anyone young or old with acne products. LovelySkin Customer
Verified Purchase