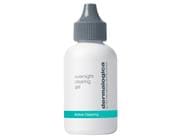 Reviews For
Dermalogica Active Clearing Overnight Clearing Gel
$52.00
10 Results
Both my daughters use this
Both of my daughters suffer from sensitive skin but with chronic acne problems. (early twenties) They don't like to take medications for their skin so we are always looking at good products to apply topically. They both like this gel and use it. They were using a different brand on a similar product but like this better. great product
It works well, lasts a long time! LovelySkin Customer
Verified Purchase
Great every night gel
I use this every night and also most days. I think it does help keep blemishes under control. You have to use it consistently, for best results. LovelySkin Customer
Verified Purchase
My daughter loves this
I received a sample of this with one of my LovelySkin purchased. I gave to my daughter to try. She is in her 30s and uses oral birth control that sometimes causes her oily skin to break out. She liked it so much that she chose MediBac Overnight Clearing Gel as a birthday gift. I was happy to get it for her because it worked without irritating her skin. LovelySkin Customer
Verified Purchase
One of the best overnight clearing products
If used every night this stuff will keep your face from breaking out. LovelySkin Customer
Verified Purchase
Love it!
I've used this for years to keep my adult acne under control. I never break out when I use this (I use it during the day, though, because that's when my skin needs it), and if I skip a few days, pimples come back. Super gentle, but super effective, for me. Works great for my teenage kids too. For me, because it's gentle on my sensitive skin, and works without dryness or irritation, it's well worth paying for this, rather than use a cheaper drugstore acne product. LovelySkin Customer
Verified Purchase
Really clears skin
I use this at night and also on days when I don''t feel like wearing makeup. It can be a little drying so if I have to, I skip a night. The ingredients are good quality and healthy for skin. Any blemishes that do start are pretty much gone overnight. Plus it really does reduce oil. It just works!
Every time I feel a lump forming under my skin, I dot and pat a small amount onto that spot. The next morning, the lump is either completely gone and on its way out! The salicylic acid really penetrates into pores to clear out the crap. Definitely less is more when it comes to this product, you only need a thin layer over the affected area too much and it may dry your skin. LovelySkin Customer
Verified Purchase
Great Spot Treatment
This product is great when you are having those hormonal breakouts or just a small blemish. It spots treat well without drying out the skin and being too irritated. I would recommend moisturizing prior to spot treating with this product especially if you have very dry skin. Of course speaking from personal experience I do not have cystic acne but since I share this with a friend she does have cystic acne and she finds that over a period of 3-4 days the acne will decrease in size with consistent use. I highly recommend this product.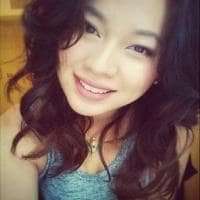 Not for me
I love Dermalogica products, but this one did not do anything to improve my acne. To be fair, I have a very stubborn acne problem and nothing has worked for me. If your acne is more manageable, this might work for you. If you are sensitive to smells, you should know that there is a very detectable fragrance of rosemary. The consistency is nice, and my dermatologist said the ingredients were good, but it is not a miracle worker. LovelySkin Customer
Verified Purchase