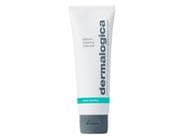 Reviews For
Dermalogica Active Clearing Sebum Clearing Masque
$49.00
9 Results
Feels great!
I love how this masque feels on my face! Very refreshing. I have been using it twice a week so far and would like to try to use it more. My face feels great after and less oily at the time, but I do not think it makes a long term difference for the day. Maybe if I use it more often, I will see more of a difference. Regardless, I really like how it feels and willing to give it more time to work. LovelySkin Customer
Verified Purchase
Great mask for oily skin!
I have oily skin and this mask has worked wonders at clearing sebum and making my face less oily! My skin feels squeeky clean afterwards and it doesn't dry out my skin. It is recommended to use it three times a week for oily skin and when I use as recommended it really makes a difference. Using it less often also makes a difference, although due to my skin creating a lot of sebum I find that using it three times a week works best. A little goes a long way and it has a nice cooling effect on your face when you put the mask on. If you would like to make the tube last longer, you can also apply it to only the T zone or oily areas of your face and not your whole face if you have combination skin. I personally apply it to my entire face and really love the results. The mask does not crack like other masks have and it is easy to remove with a towel and warm water. Great Masque
I have been using this 2x a week really seems to keep my pores cleaner No breaking out and will keep in my skincare regimen. LovelySkin Customer
Verified Purchase
Comfortable to use and effective
I like this mask because it is non-irritating, doesn't crack when it dries, and is easy to wash off. Regular use helps control oil and clears pores. Good spot treatment too. LovelySkin Customer
Verified Purchase
Sebum Clearing Mask
I use this mask about once a week with good results. The packaging suggests 3 times a week, but more than once a week is too drying for my skin. The mask is very expensive and it was only on recommendation by my physician that I gave it a try. As others have mentioned, a little goes a long way, so this tube will last a long time. This mask is almost effortless to apply (a thin layer is all that is needed!) and after leaving on for the recommended 10 minutes, I don't feel like my face is going to crack. The mask rinses off easily and does not have a scent. LovelySkin Customer
Verified Purchase
Favorite. Mask. Ever.
Dermalogica has broken my bank more than a few times. It's true that this product is a little pricey, but it has gone from a luxury item in my medicine cabinet to a necessary component of my weekly skin routine. I have been battling acne for nearly 17 years now, and as much as it has to do with stress and lack of sleep for me– I have come to accept that it has as much to do with my skincare products. I use this mask after Dermalogica's Pre-cleanse, Skin-prep Scrub and Medibac Clearing Cleanser. You don't need to use much of this mask at all, just enough to spread a thin layer across your face, (and neck, if you need it). I order about one bottle a year, and have noticed a significant increase in my complexion''s clarity, overall. I use it in the evening once a week, and on nights before special events. I highly recommend investing in this mask, especially if you are ready to forgo the oil and blemishes. Well worth the money. LovelySkin Customer
Verified Purchase
Excellent product!
This product is great. I am using it once a week and I feel the texture of my skin clearer and softer. I will always use it. LovelySkin Customer
Verified Purchase
Dermalogica MEDIBAC SEBUM CLEARING MASQUE
I used to use the previous product by Dermalogica called "REFINING MASQUE". I loved it and I wasnt sure if this product would be the same. It actually feels the same way on my skin, it tingles and leaves my skin soft and smooth. Since Spring is here, the humidity is up in my city and my skin always tends to get oily and I get clogged pores despite having a good skin care regimen. Its been a while since I had purchased the Refining Masque. Then I saw that Dermalogica changed their clay masque to Medibac. Its just as good as the old version! This masque doesnt over dry the skin like some over the counter clay masques Ive tried in the past. I do see reduced clogging in my trouble areas. A little goes a long way, you dont have to layer this masque on. A thin layer is sufficient for it to work properly. Thats what I like about Dermalogica, its good quality and you dont have to use excess amounts to see a difference. This masque should last me quite a while even when using it regularly during Spring and Summer.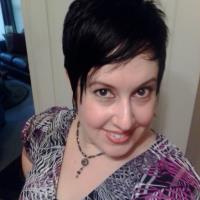 gmchaney
Verified Purchase
Good for Acne Prone Skin!
Even though it says it can be used 3 times a week, I use it only once a week. Since I am using other products, I do not want my skin to become too dry or flaky. However, this one has helped my skin to become clearer. I reccommended it! LovelySkin Customer
Verified Purchase