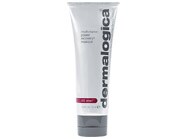 Reviews For
Dermalogica Multivitamin Power Recovery Masque
$59.00
13 Results
Best moisturizing vitamin mask
I have been using this mask for probably over a decade now. I've yet to sample or find another mask that is as good as this one. Anytime my face needs moisture or dryness repair this is my go to- whether I'm dealing with post treatment peeling/dryness, retinol drying, winter dryness, whatever it is this mask does the job in replenishing my skin. I often leave it on for a few hours. I've never had a problem with it being heavy or causing breakouts as can happen with some products when you try to replenish the skin with moisture and vitamins. I don't use it regularly, just when I need it, probably once a month or so and 2-3 times a month in the winter. I never, ever go without it though in my cabinet. It is one of my sacred beauty supplies. Best ever!!!
I've been using this product for years, right after my peels, then use this mask, calms and leaves my skin lovely. LovelySkin Customer
Verified Purchase
Bring on the Glow!
This is one of my favorite masks! I am almost 60 and this helps my skin look refreshed. I believe that one must provide nutrients internally and externally. This multivitamin mask is part of the external arsenal! LovelySkin Customer
Verified Purchase
LOVE!
This mask brightens and gives a plump and healthy glow, I love it! Kimberly1
Verified Purchase
Makes skin glow
The mask makes the skin glow. But, gotta be careful leaving it only for prescribed time, otherwise it causes breakout. Learned it the hard way. Nirmala
Verified Purchase
This was a nice product
Very good moisturizer, nice texture, not greasy, feels great on my skin and I love the high UV protection LovelySkin Customer
Verified Purchase
Very hydrating mask
This mask gives the skin a nice little glow and is very hydrating. LovelySkin Customer
Verified Purchase
nice texture
This is a very creamy, moisturizing mask. It doesn't dry out your skin, and it rinses off easily. It's got some quality ingredients in it, and it smells like house paint. The scent isn't too strong, and you may not notice it after a while. Great masque
I've used other masques but always seem to go back to this one. It doesn't bother my sensitive skin and leaves my face looking brighter and refreshed. Great product. LovelySkin Customer
Verified Purchase
Would Not Purchase Again
Purchased this product as it is part of the Professional Dermalogica Bio-Peel treatment. My esthetician recommended it for this purpose. I don't find any significant change in my skin from using this masque. For the price, I would not repurchase. LovelySkin Customer
Verified Purchase LovelySkin Customer
Verified Purchase
Amazing product!
This is my favorite mask and I'm obsessed with it. It is so hydrating and revitalizes my skin after a long week of abuse with makeup and a dry climate has taken its toll. This is the only mask that gives me a visible difference after I use it. My skin literally glows! LovelySkin Customer
Verified Purchase
Like it
An esthetician gave me a tip to leave this on overnight and I tried it once. It is light enough that it did not bther me to sleep with it. I just don't know if it did anything more than just leaving it on for a few minutes as directed. LovelySkin Customer
Verified Purchase