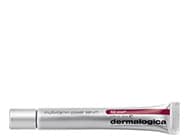 Reviews For
Dermalogica Multivitamin Power Serum
$70.00
21 Results
One of my favorites!
I love having this product in my travel bag as it always helps brighten my travel weary skin in an instant. Great product
I use this product on my face before I put on moisturizer. Creates a smooth surface. Keeps lines in check! Great on my oily skin
I use this in the am and the Neocutis Bioserum in the evening. I am 70years old with oily, sensitive skin. This glides on like velvet on my oily skin. It's luxurious, lush and creamy and doesn't leave any residue. It feels incredible! LovelySkin Customer
Verified Purchase
Awesome serum
This product is amazing. I use it nightly after washing my face and before moisturizing. LovelySkin Customer
Verified Purchase
Feels great
I really like this serum, enough to be on my second tube. It really goes on velvety smooth. Works well in the winter when I need a little more hydration and it layers well under other products. AmberJean
Verified Purchase
Great product ! Make my skin feel and look good.
I use this serum right before applying my moisturizer for the morning. It boosts the power of any moisturizer you use it with. Feels so good on my skin. The Best
This stuff is THE BEST. I'm 49 with acne-prone skin, and this works so well for me. This is the 3rd purchase, and I will continue to buy it! LovelySkin Customer
Verified Purchase
Amazed at results
I've been purchasing excellent brand skincare products from LovelySkin for 4 1/2 years and have been more than pleased with the results. I'm 63 and people often comment on how smooth my face and neck are. I received Dermalogica Multivitamin Power Serum as a sample and though I enjoy the samples, never found one that was better than my current regime. Using this product has made my skin smooth, soft, and much more youthful-feeling. I was amazed that the difference was so dramatic that I switched. It's good to try something different just to compare. Thanks LovelySkin for the samples making it possible! LovelySkin Customer
Verified Purchase
good product
I didn't believe in C serum, but this cream changed my mind. My skin is more smooth and silky after this. I will buy it again LovelySkin Customer
Verified Purchase
Excellent Product
This serum absorbs quickly and provides a good foundation for moisturizer and primer. My skin seems smoother since I began using the sample I received and later purchased based on my great experience. LovelySkin Customer
Verified Purchase
No noticeable results
Goes on smooth. I haven't noticed any bad reactions, but I haven't seen any improvements in my skin. I'm not sure what this product is intended to do. I wouldn't buy again because I haven't seen any noticeable results. Dermalogica multivitaminpower
I have very dry skin. I use a good serum, moisturizer, and a few other products. This multivitamin power is the best. I will continue to use this. I received it as free sample. And I will continue to order it. LovelySkin Customer
Verified Purchase
Wonderful Serum
So silky smooth going on, I love this serum. It's really helped to diminish the fine lines.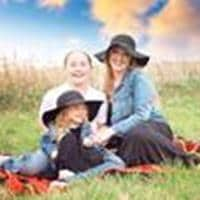 szoucha
Verified Purchase
Must Have
I love the silky, smooth feeling of Multivitamin Power Serum. The product works. LovelySkin Customer
Verified Purchase
May need to switch my norm to Dermalogica Multivitamin Power Serum!!
I purchased this amazing Dermalogica Multivitamin Power Serum for my sister for her birthday (she is now a loyal LovelySkin customer!). After just 3 weeks of use.. Her facial skin has dramatically changed!! Her facial lines smoothed, pores hardly visible, facial tone even- Skin looks AMAZING!!! This has never happened to me using my SkinCeuticals CEF serum... Questioning - do I switch??!? Not sure of difference in levels of C & E (Dermalogica has no F but does contain small amount of Retinol)... YES- I highly recommend!! LovelySkin Customer
Verified Purchase
I'm a fan
I tried this product for the first time a couple of months ago, and I've now reordered it because I like it so much. It has a wonderful feel. Can I promise that I look younger? No. But I would say that my skin feels better, and I don't look any older. LovelySkin Customer
Verified Purchase
LOVE THE TEXTURE
I use the MULTIVITAMIN POWER SERUM as part of my morning ritual. After cleansing and toning, I apply the serum. I also use the Multivitamin Power Firm on my eyes in the morning before moisturizer, sunblock, or makeup. I love the fresh scent and silky texture of the MPS. There is no greasy feel, and I didn't have a problem when layering under makeup. My skin looks fabulous! I will continue to purchase this product. My favorite serum
This is the best serum Ive used. LovelySkin Customer
Verified Purchase
wonderful product
I started using the Dermalogica line almost a year ago and am so glad I was introduced to this line. I had been using another Dermalogica serum that worked well but decided to try this one since I am in my late 40s. I have been using it for one week and it feels wonderful! I believe it has softened my skin and evened out my skin tone. Hopefully it will reduce/rid some of the fine lines I have. I was a little leary because I do have rosacea but this did not seem to affect it at all it may have even improved it. I will definitely continue using this serum. It is expensive but you dont have to use much and I believe if you get results like I did so far it is worth it! LovelySkin Customer
Verified Purchase
Awesome Serum
have been using the age smart system for over a year and thought i would give this a try- totally pleased with the way it makes my skin look flawless!! Would definitely recommend this product LovelySkin Customer
Verified Purchase
Immediate results
I am greatly impressed with this product. You can see immediate difference in the clarity and smoothness of your skin after applying it. Great product! LovelySkin Customer
Verified Purchase