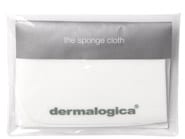 Reviews For
Dermalogica The Sponge Cloth
5 Results
Squeaky Clean
I love the sponge cloth. I use it to wash my face with a mild cleaner to remove makeup. I find this to be gentler on my skin than a regular towel, and helps remove makekeup better than using just a cleaner with my hands. I replace the cloth about every 3 months as it does tend to rip over time. LovelySkin Customer
Verified Purchase
no more washcloths for me
This is super soft and rinses clean of cleansers, masks, etc. Dont be alarmed when it dries completely it becomes very stiff. But once back in water it becomes completely pliable again. Note when working with it, if you need it to be more moist/hold more water...dont wring it out very hard. I will be getting another soon to gift my mom. LovelySkin Customer
Verified Purchase
Try it today!
This sponge is very good for your daily facial cleaning, since its smooth and not scrubbing. I recommend people with sensitive skin and want a deep clean should use non-scrubing gentle exfoliator along with this cleanser. Any product that contains Salicylic Acid and Rice Enzymes which can micro-exfoliate dead cells easily instead of using external force to rub your face. and this cloth really helps me to clean up every residue of the product and leaves my skin clean, shiny and smoother. By the way, the cloth is an antibacterial formula, so it will become a hard formula when it dries. the good things is that you do not need to worry about the cloth will get dirty. Just wash it with warm water is enough. Try it today! LovelySkin Customer
Verified Purchase
Great product
This is soft and non irritating....can be used with other cleansers and cleaned after use. great product
i have really sensitive skin and this special cloth with the ultracalming cleanser from dermalogica have been a good match! LovelySkin Customer
Verified Purchase